A Maritime Gem
Welcome to Nova Scotia, a maritime paradise located on Canada's eastern coast. This province is a treasure trove of natural beauty, rich history, and vibrant culture. Whether you're a history lover, an outdoor adventurer, or someone seeking a tranquil escape, Nova Scotia promises an unforgettable experience. So, let's set sail on a virtual exploration of this maritime jewel and discover why it should be your next travel destination.
Where is Nova Scotia Located?
Nova Scotia is an Atlantic maritime province, framed by the Gulf of Maine to the south and the Bay of Fundy and New Brunswick to the north. Known for its scenic coastlines and maritime culture, it's a haven for seafood lovers and outdoor adventurers.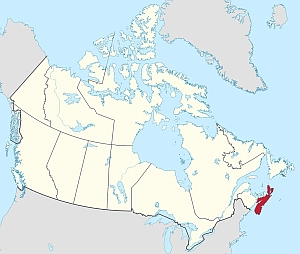 Nova Scotia is situated in eastern Canada and is one of the country's three Maritime provinces. The province is located at GPS coordinates 45°00′00″N 62°59′58″W. It is bordered by the Bay of Fundy and Gulf of Maine to the west, the Atlantic Ocean to the south and east, and shares a land border with New Brunswick to the northwest. The province's mainland is a peninsula with Cape Breton Island to the northeast and 3,800 other coastal islands. The Nova Scotia peninsula is connected to the North American mainland by the Isthmus of Chignecto. The Northumberland and Cabot Straits separate it from Prince Edward Island and Newfoundland. The province is Canada's second-smallest area, surrounded by four major bodies of water: the Gulf of Saint Lawrence, the Bay of Fundy, the Gulf of Maine, and the Atlantic Ocean. Nowhere in Nova Scotia is more than 67 km (42 mi) from the ocean.
Seasonal Facts/Trends in Nova Scotia
| Season | General Weather Description | Temperature Range (°C) | Temperature Range (°F) |
| --- | --- | --- | --- |
| Summer | Warm and humid | 18°C to 28°C | 64°F to 82°F |
| Winter | Cold and wet | -10°C to 5°C | 14°F to 41°F |
| Spring | Mild and rainy | 5°C to 15°C | 41°F to 59°F |
| Autumn | Cool and colorful | 8°C to 18°C | 46°F to 64°F |
Sail Through the Seasons: An All-Inclusive Guide to Nova Scotia's Weather
Nova Scotia, a province known for its stunning coastlines and maritime culture, offers a diverse range of weather conditions, each with unique activities and experiences. From the warm summers to the wet winters, here's what you can expect from the weather in Nova Scotia throughout the year.
Summer: A Season of Maritime Adventures
Summer in Nova Scotia is generally warm and humid, with temperatures ranging from 18°C (64°F) to 28°C (82°F). This is the perfect season for maritime adventures like sailing, kayaking, and beachcombing. The province's numerous coastal towns offer a variety of water activities, making it a summer haven for those who love the sea.
Winter: A Season of Coastal Snowfall
Winter in Nova Scotia is a season characterized by cold and wet conditions, with temperatures ranging from -10°C (14°F) to 5°C (41°F). While the province may not be known for its ski resorts, it offers a unique winter experience with activities like coastal snowshoeing and winter sailing. The season also brings opportunities for ice fishing and winter festivals.
Spring: A Time of Blossoms and Showers
Spring in Nova Scotia is a mild and rainy season, with temperatures ranging from 5°C (41°F) to 15°C (59°F). This is when the province's gardens and orchards come to life, making it an excellent period for garden tours and scenic drives. The occasional showers add to the beauty, giving the landscape a fresh, rejuvenated look.
Autumn: A Season of Harvest and Hues
Autumn in Nova Scotia is a season of cool temperatures and vibrant colors, ranging from 8°C (46°F) to 18°C (64°F). The changing foliage provides a picturesque backdrop for outdoor hiking and cycling. It's also a great time to enjoy the province's harvest festivals and explore its scenic coastal routes.
History and Culture: A Melting Pot of Traditions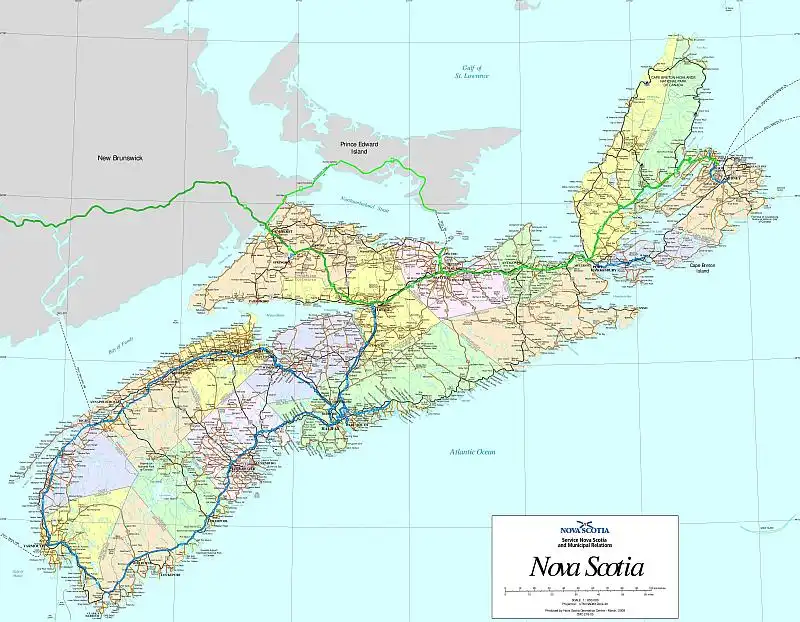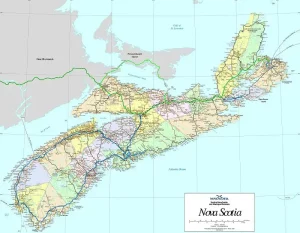 Nova Scotia is a province steeped in history and cultural richness. The Mi'kmaq people were the original inhabitants, and their influence is still palpable in the province's cultural landscape. European settlers, primarily French Acadians and British colonists, arrived in the 17th century, adding another layer to the cultural mosaic. The province also has a significant Scottish heritage, evident in its music, festivals, and even its name—Nova Scotia means "New Scotland" in Latin.
The African Nova Scotian community adds another dimension to the province's diverse culture. Descendants of Black Loyalists who arrived during the American Revolutionary War, this community has overcome challenges and contributed significantly to Nova Scotia's cultural and social fabric.
Geography and Climate: A Symphony of Land and Sea
Nova Scotia is a geographical marvel, surrounded by the Atlantic Ocean and adorned with a rugged coastline, sandy beaches, and dense forests. The province experiences a maritime climate moderated by ocean currents, making it a year-round destination. Whether you're hiking the Cabot Trail in Cape Breton Highlands National Park or exploring islands like Sable Island, known for its wild horses, Nova Scotia offers a unique blend of natural wonders.
Top Tourist Destinations: From Lighthouses to Vineyards
Nova Scotia is a tourist haven, offering various experiences catering to diverse interests. With its iconic lighthouse, Peggy's Cove is a must-visit, as is the Cabot Trail for those who love scenic drives and outdoor activities. History buffs will find the Halifax Citadel National Historic Site fascinating, while Lunenburg offers a glimpse into 18th-century architecture and maritime history. Don't forget to visit the Annapolis Valley, renowned for its vineyards and apple orchards.
Advantages of Living in Nova Scotia: A Life Well-Lived
Nova Scotia has numerous perks, including a high quality of life, affordable housing, and excellent healthcare. The province has a strong sense of community, and its natural beauty offers endless outdoor activities. Industries like tourism, fishing, and renewable energy provide diverse career opportunities, making it an ideal place for families and professionals.
Tips for Traveling to Nova Scotia: Your Guide to a Memorable Trip
Plan Ahead: Research and plan your itinerary.
Pack Smart: Dress in layers to adapt to the changing weather.
Rent a Car: Explore the province at your own pace.
Savor Local Cuisine: Don't miss out on fresh seafood.
Outdoor Adventures: Take advantage of the province's natural beauty.
Historical Exploration: Visit sites like Lunenburg and Halifax Citadel.
Respect Nature: Follow Leave No Trace principles.
Talk to Locals: Gain insights into hidden gems.
Did You Know About Nova Scotia?
Name Origin: The name "Nova Scotia" means "New Scotland" in Latin.
Confederation: Nova Scotia was one of the first provinces to join the Canadian Confederation on July 1, 1867.
Capital: The capital and largest city of Nova Scotia is Halifax, which is home to over 45% of the province's population as of the 2021 census.
Population: As of 2021, the province's population is 969,383, making it the most populous of Canada's Atlantic Provinces.
Area: Nova Scotia is Canada's second-smallest province by area, with a total area of 55,284 square kilometers, including Cape Breton Island and 3,800 other coastal islands.
Borders: The province is bordered by the Bay of Fundy and the Gulf of Maine to the west and the Atlantic Ocean to the south and east.
Indigenous History: The Mi'kmaq people originally inhabited the land during European colonization.
European Settlement: The French established the first European settlement in 1605 at Port-Royal, making it France's first New France colony.
Languages: The official language is English, but French and Canadian Gaelic are also recognized regional languages.
Economy: As of 2020, the total GDP of Nova Scotia was CA$46.849 billion.
Natural Features: The province is rich in ancient fossil-bearing rock formations, particularly along the Bay of Fundy's shores.
Climate: Nova Scotia lies in the mid-temperate zone and is closer to a continental climate rather than a maritime one.
Lakes: The province contains 5,400 lakes.
Bird: The official bird of Nova Scotia is the Osprey.
Tree and Flower: The official tree is the Red Spruce, and the official flower is the Mayflower.
Google Maps Nova Scotia
Nova Scotia Cities
Embark on a journey through Nova Scotia, a province renowned for its scenic coastlines, historic sites, and vibrant cities and towns. From the bustling capital of Halifax to charming coastal communities like Lunenburg and Yarmouth, Nova Scotia offers a diverse range of experiences for every traveler. Here is a list of cities and towns in Nova Scotia, organized by their size:
Halifax, Sydney, Dartmouth, Truro, New Glasgow, Glace Bay, Kentville, Bridgewater, Amherst, New Waterford, Yarmouth, Antigonish, Bridgetown, Lunenburg, Pictou, Windsor, Wolfville, Digby, Shelburne, Annapolis Royal, Port Hawkesbury, Chester, Middleton, Oxford, Parrsboro, Canso, Guysborough, Inverness, Liverpool, Lockeport, Mahone Bay, Musquodoboit Harbour, Port Hood, Stellarton, Westville, and many smaller communities.
Nova Scotia Lakes, Rivers, and Locations
Discover the natural splendors of Nova Scotia, a province that enchants its diverse range of lakes, bays, and coastal regions. Whether you're sailing on the expansive Bras d'Or Lake or exploring the tidal phenomena of the Bay of Fundy, Nova Scotia offers a wealth of natural attractions for outdoor enthusiasts. Below is a list of notable lakes, rivers, and locations in Nova Scotia:
Ainslie Lake, Annapolis Basin, Atlantic Ocean, Bay of Fundy, Bras d'Or Lake, Cabot Strait, Chedabucto Bay, Gaspereau Lake, Governor Lake, Great Pubnico Lake, Gulf of Maine, Gulf of St. Lawrence, Jordan Bay, Kejimkujik Lake, Lake Ainslie, Lake Rossignol, Mabou Harbour, Minas Basin, Northumberland Strait, Panuke Lake, Sherbrooke Lake, St. Anns Bay, St. Marys Bay, West St. Marys River.
Conclusion
From its rich history and vibrant culture to its stunning geography and inviting climate, Nova Scotia truly has something for everyone.

Located on the eastern coast of Canada, Nova Scotia offers a unique blend of natural beauty and a charming small-town atmosphere. Whether you're exploring the historic streets of Halifax or hiking through the rugged landscapes of Cape Breton Island, there is no shortage of adventures.

For tourists, Nova Scotia boasts a wide range of top destinations that cater to different interests. From visiting iconic landmarks like Peggy's Cove or Lunenburg to indulging in outdoor activities such as whale watching or kayaking along the coastline, there is never a dull moment in this picturesque province.

Moreover, living in Nova Scotia comes with numerous advantages. With affordable housing options, excellent healthcare facilities, and quality education systems, it is an ideal place for families looking for a high quality of life. The warm hospitality and strong sense of community make it easy to feel at home in this welcoming province.

If planning a trip to Nova Scotia, consider using Google Maps as your guide. This powerful tool can help you navigate through winding roads and discover hidden gems along your journey. From finding the best restaurants to locating scenic viewpoints or even mapping out your entire itinerary – Google Maps has got you covered!

In conclusion (without explicitly stating so), discovering all that Nova Scotia has to offer will leave you with unforgettable memories and a longing desire to return again soon! So pack your bags, prepare for adventure, and embark on an incredible journey through one of Canada's most enchanting provinces -Nova Scotia!