British Columbia Unearthed: Your Ultimate Guide to Canada's Pacific Paradise
Prepare to explore British Columbia, Canada's Pacific jewel, where the ocean meets the mountains and culture and nature merge. Whether you're an adrenaline junkie, a history buff, or a culinary connoisseur, British Columbia offers an unparalleled experience.
Where is British Columbia located?
On Canada's west coast, British Columbia is where the Pacific meets the Rockies. Bordered by the U.S. to the south and the Yukon and Northwest Territories to the north, it's a province of diverse landscapes. From vibrant cities like Vancouver to untouched wilderness, it offers a blend of urban and natural experiences.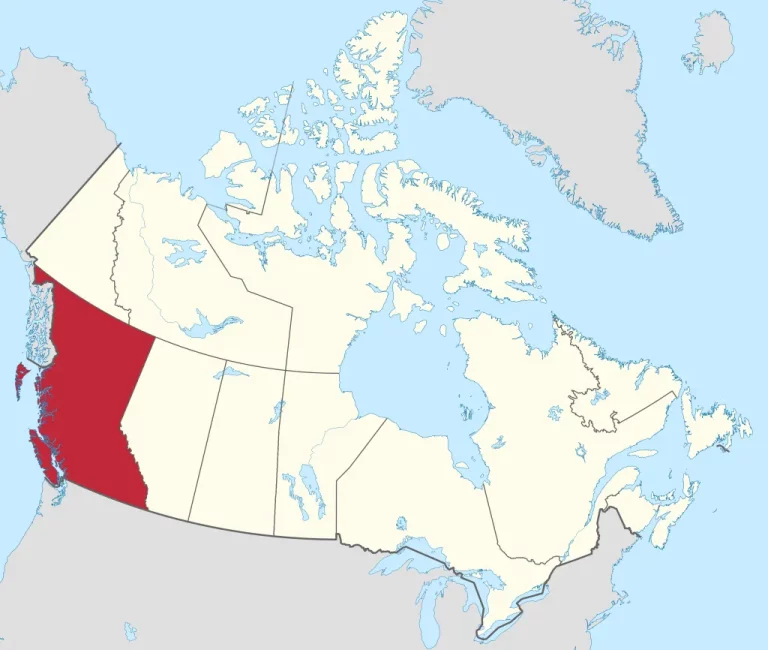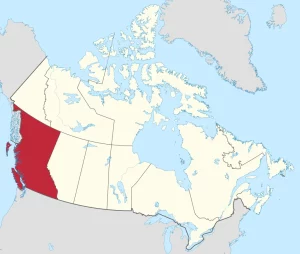 British Columbia is geographically situated in the westernmost part of Canada, with its coordinates approximately at 54°N 125°W. The Pacific Ocean borders the province to the west and the American state of Alaska. To the north, it shares boundaries with Yukon and the Northwest Territories, while to the east, it is bordered by the province of Alberta. The American states of Washington, Idaho, and Montana define the southern border of British Columbia. The province has a diverse and rugged landscape with a coastline stretching for more than 27,000 kilometers, mountainous fjords, and about 6,000 uninhabited islands. Its land area totals 944,735 square kilometers, making it the third-largest province in Canada. The capital city is Victoria, located at the southeastern tip of Vancouver Island, and the province's most populous city is Vancouver, situated at the confluence of the Fraser River and Georgia Strait.
The Lay of the Land: British Columbia's Geography
British Columbia is not just a province; it's a geographical marvel. Situated on the western edge of Canada, the Pacific Ocean and the Rocky Mountains flank it. Covering an expansive 944,735 square kilometers, this province is a haven for nature lovers. British Columbia is a topographical wonderland from the towering Coast Mountains to the intricate network of fjords and inlets.
Seasonal Facts/Trends in British Columbia
| Season | General Weather Description | Temperature Range (°C) | Temperature Range (°F) |
| --- | --- | --- | --- |
| Summer | Warm and humid | 18°C to 30°C | 64°F to 86°F |
| Winter | Mild and rainy | 0°C to 8°C | 32°F to 46°F |
| Spring | Cool and wet | 8°C to 15°C | 46°F to 59°F |
| Autumn | Crisp and colorful | 10°C to 20°C | 50°F to 68°F |
Explore the Seasons: An In-Depth Guide to British Columbia's Weather
British Columbia is a province that offers a diverse range of weather conditions, thanks to its varied landscapes that include coastal areas, mountains, and forests. Each season brings its own unique charm and set of activities. Here's what you can expect from the weather in British Columbia throughout the year.
Summer: A Season of Warmth and Water Activities
Summer in British Columbia is generally warm and humid, with temperatures ranging from 18°C (64°F) to 30°C (86°F). This is the perfect season for water activities like kayaking, paddleboarding, and sailing. The province's numerous lakes and coastal areas offer endless opportunities for summer fun. Don't forget to pack your sunscreen, as the days can get quite sunny.
Winter: A Mild and Rainy Affair
Unlike other Canadian provinces, winter in British Columbia is relatively mild, especially in the coastal areas. Temperatures generally range from 0°C (32°F) to 8°C (46°F). While you may not find the snowy landscapes common in other parts of Canada, the season is perfect for exploring the rainforests and enjoying the natural hot springs.
Spring: A Time for Blossoms and Showers
Spring in British Columbia is a cool and wet season, with temperatures ranging from 8°C (46°F) to 15°C (59°F). This is the time when the province's flora comes to life, making it an excellent period for garden tours and nature walks. The occasional showers only add to the beauty, giving the landscape a fresh, rejuvenated look.
Autumn: A Season of Harvest and Hues
Autumn in British Columbia is a season of crisp air and vibrant colors. With temperatures ranging from 10°C (50°F) to 20°C (68°F), it's a wonderful time to experience the province's scenic drives and harvest festivals. The changing foliage provides a picturesque backdrop for outdoor activities like hiking and cycling.
Time Travel: A Glimpse into British Columbia's History
British Columbia's history is a rich tapestry that includes Indigenous cultures, European explorers, and waves of global immigrants. From the First Nations communities that have called this land home for millennia to the gold rush that brought settlers in droves, British Columbia's history is as diverse as its landscape. The completion of the Canadian Pacific Railway in 1885 was a game-changer, connecting this western frontier to the rest of Canada and paving the way for its multicultural society.
A Mosaic of Cultures: British Columbia's Diversity
British Columbia is a cultural kaleidoscope. From the Indigenous communities that have been here for thousands of years to the newest immigrants from across the globe, this province is a testament to multicultural harmony. Experience this diversity through many festivals, from Lunar New Year celebrations to Indigenous powwows and a culinary scene that is a gastronomic tour of the world.
Nature's Playground: Unique Features and Attractions
British Columbia is an adventurer's paradise. Whether hiking in Yoho National Park, skiing in Whistler, or whale-watching off the coast of Vancouver Island, the province offers an array of outdoor activities. Don't miss out on the historical sites like Barkerville Historic Town or the artistic hubs in Vancouver and Victoria.
The Economic Engine: Industries Fueling British Columbia
British Columbia's economy is as diverse as its geography. This province is a hub of innovation and entrepreneurship, from natural resources like timber and minerals to a burgeoning tech industry. Tourism also plays a significant role, with the province's natural beauty and cultural richness attracting millions of visitors annually.
The British Columbia Lifestyle: What to Expect
Living in British Columbia is like having the best of both worlds. With bustling cities like Vancouver offering urban amenities and its vast natural landscapes providing endless outdoor activities, life here is a balanced blend of excitement and tranquility.
Your British Columbia Bucket List: Trip Planning Essentials
Planning a trip to British Columbia can be as exciting as the trip. Whether you're drawn to the natural wonders or the cultural experiences, this guide will help you tailor your itinerary to your interests, ensuring an unforgettable journey through this Pacific paradise.
Did You Know?
British Columbia is the third-largest and most westerly province in Canada.
The province is home to the spirit bear, a rare subspecies of the black bear.
British Columbia produces 75% of Canada's farmed salmon.
The province has the highest diversity of First Nations languages in Canada.
British Columbia's provincial flower is the Pacific Dogwood.
Google Maps British Columbia
British Columbia Cities
Journey through British Columbia, a province known for its diverse landscapes, vibrant cities, and rich cultural tapestry. From the bustling metropolis of Vancouver to the scenic beauty of cities like Kelowna and Victoria, British Columbia offers a wide array of experiences for every type of traveler. Here is a list of cities in British Columbia, organized by their size:
Vancouver, Surrey, Victoria, Kelowna, Kamloops, Chilliwack, Nanaimo, Prince George, New Westminster, Maple Ridge, Penticton, Vernon, Campbell River, Mission, Duncan, Prince Rupert, Cranbrook, Terrace, Squamish, Dawson Creek, Parksville, Powell River, Salmon Arm, Sidney, Kitimat, Williams Lake.
British Columbia Lakes, Rivers, and Locations
Discover the awe-inspiring natural wonders of British Columbia, a province that captivates with its stunning lakes, towering mountain ranges, and expansive coastlines. Whether you're drawn to the serenity of Atlin Lake or the ruggedness of the Rocky Mountains, British Columbia is a haven for those who seek the great outdoors. Below is a list of notable lakes, rivers, and locations in British Columbia:
Atlin Lake, Babine Lake, Cariboo Mountains, Cassiar Mountains, Charlotte Lake, Chilko Lake, Coast Mountains, Columbia Mountains, Eutsuk Lake, Francois Lake, Hecate Strait, Kinbasket Lake, Kootenay Lake, Kotcho Lake, Lower Arrow Lake, Maxhamish Lake, Morice Lake, Okanagan Lake, Ootsa Lake, Pacific Ocean, Queens Sound, Quesnel Lake, Rocky Mountains, Shuswap Lake, Skeena Mountains, Smith Sound, Stikine Ranges, Strait of Georgia, Strait of Juan de Fuca, Stuart Lake, Tahtsa Lake, Takla Lake, Teslin Lake, Tetachuck Lake, Upper Arrow Lake, Williston Lake.
Conclusion
British Columbia offers something for everyone, from its stunning natural landscapes to its rich cultural diversity.
Located in the westernmost part of Canada, British Columbia is known for its breathtaking mountains, dense forests, and picturesque coastline. It has a fascinating history dates back thousands of years and has been shaped by various indigenous cultures.
The province is renowned for its multiculturalism, with people from different backgrounds coming together to create a vibrant and inclusive society. This diversity is reflected in the food, art, music, and festivals that can be experienced throughout British Columbia.
One of the unique features of British Columbia is its abundance of outdoor activities. Whether you enjoy hiking through ancient rainforests or skiing down snowy slopes, there are endless opportunities to connect with nature here. The province also boasts world-class attractions such as Stanley Park in Vancouver and Whistler Blackcomb Ski Resort.
British Columbia's economy thrives on industries such as forestry, mining, tourism, film production, technology development, and agriculture.
Its strong economy, coupled with a high standard of living, makes it an attractive destination for both residents and visitors alike.
When planning a trip to British Columbia, you must consider factors like weather conditions, duration, type of activities, and budget.
With careful planning, you can make the most of your visit and explore this magnificent province.
Ensure you research accommodation options ahead, take note of transportation links between cities, and create an itinerary tailored to your interests.
You may even consider hiring local guides who can provide insider knowledge about hidden gems off-the-beaten-path destinations.
In conclusion, British Columbia truly embodies Canada's best and leaves no stone unturned when providing unforgettable experiences, from its awe-inspiring landscapes to its rich cultural tapestry.