Nunavut Unveiled: A Journey Through Canada's Arctic Marvel
Embark on an awe-inspiring journey to Nunavut, a territory that epitomizes Canada's Arctic splendor. From its rich Inuit heritage to breathtaking landscapes, Nunavut offers a unique blend of culture, history, and natural beauty. Prepare to be captivated as we delve into the many facets that make this territory a must-visit destination.
Where is Nunavut located?
Nunavut, in northern Canada, is a vast territory of tundra and Arctic landscapes. It's bordered by the Hudson Bay, the Northwest Territories to the west, and Manitoba to the south. A land of Inuit culture and polar wildlife, it's a realm of endless daylight and darkness.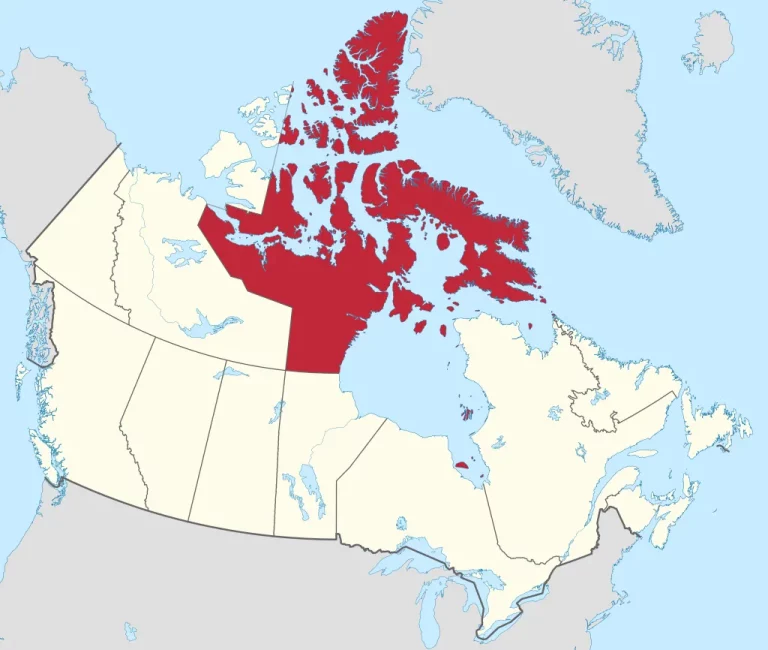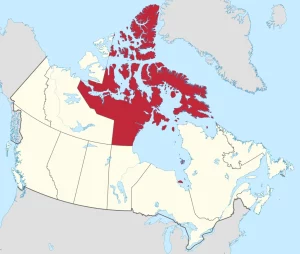 Nunavut is the largest and northernmost territory of Canada, with geographical coordinates of approximately 70°10′N 90°44′W. Covering a land area of 1,836,993.78 km², it is the fifth-largest subnational entity in the world. The territory is not connected to the rest of North America by highway and is the world's least densely populated major country sub-division. It shares long land borders with the Northwest Territories and Manitoba and has a short land border with Newfoundland and Labrador on Killiniq Island. Nunavut's maritime borders extend to Quebec, Ontario, Manitoba, and Greenland provinces. The territory includes part of the mainland, most of the Arctic Archipelago, and all of the islands in Hudson Bay, James Bay, and Ungava Bay. Its highest point is Barbeau Peak on Ellesmere Island, with an elevation of 2,616 meters.
Seasonal Facts/Trends in Nunavut
| Season | General Weather Description | Temperature Range (°C) | Temperature Range (°F) |
| --- | --- | --- | --- |
| Summer | Cool and bright | 0°C to 10°C | 32°F to 50°F |
| Winter | Extremely cold | -40°C to -20°C | -40°F to -4°F |
| Spring | Cold and bright | -15°C to 0°C | 5°F to 32°F |
| Autumn | Cold and clear | -10°C to 5°C | 14°F to 41°F |
Embrace the Seasons: A Comprehensive Guide to Nunavut's Weather
Nunavut, Canada's northernmost territory, offers a unique set of weather conditions, each with its own set of experiences and activities. From the cool summers to the extremely cold winters, here's what you can expect from the weather in Nunavut throughout the year.
Summer: A Season of Midnight Sun and Wildlife
Summer in Nunavut is cool and bright, with temperatures ranging from 0°C (32°F) to 10°C (50°F). This is the season of the Midnight Sun, where daylight can last up to 24 hours in some regions. It's an excellent time for wildlife observation, as the tundra comes alive with flora and fauna. Activities like hiking and fishing are popular during this season.
Winter: The Arctic Chill
Winter in Nunavut is extremely cold, with temperatures ranging from -40°C (-40°F) to -20°C (-4°F). Despite the harsh conditions, it's one of the best places in the world to witness the Northern Lights. Activities like ice fishing and dog sledding offer a unique Arctic experience for those willing to brave the cold.
Spring: A Season of Bright Skies and Ice Melting
Spring in Nunavut is cold but bright, with temperatures ranging from -15°C (5°F) to 0°C (32°F). As the ice melts and the days get longer, it's a time of renewal for the landscape. This is an excellent season for late-season ice fishing and enjoying the first glimpses of the returning wildlife.
Autumn: A Season of Clear Skies and Migration
Autumn in Nunavut is cold and clear, with temperatures ranging from -10°C (14°F) to 5°C (41°F). It's a great time to witness Arctic animals' migration and enjoy the clear skies before the extreme cold sets in. Activities like hunting and early-season ice fishing are popular during this time.
The Genesis of Nunavut: A Historical Context
Nunavut, carved out of Canada's northernmost reaches, is a testament to the resilience and self-determination of the Inuit people. Established in 1999, this territory resulted from historic negotiations that empowered the Inuit with self-governance and cultural preservation. The territory spans across Arctic wilderness, including iconic islands like Baffin and Ellesmere, making it a region of both cultural and geographical significance.
The Arctic Canvas: Physical Geography and Climate
Nunavut's geography is a sprawling tapestry of rugged mountains, expansive tundra, and intricate coastlines. The territory is home to natural wonders like the Canadian Shield and numerous glacier-carved fjords. Its climate ranges from long, harsh winters to short, mild summers, creating a unique ecosystem that supports a variety of wildlife, from polar bears to caribou.
Cultural Tapestry: The Inuit Heritage
The Inuit community in Nunavut has a profound connection with the land, reflected in their traditional hunting, fishing, and artistic practices. Music and storytelling are integral to Inuit culture, with unique traditions like throat singing and drum dancing. Festivals like Toonik Tyme offer a glimpse into this rich cultural mosaic, making Nunavut a living museum of indigenous heritage.
Must-Visit Attractions: The Best of Nunavut
Auyuittuq National Park: A paradise for hikers and nature enthusiasts.
Quttinirpaaq National Park: Canada's northernmost park, home to polar deserts and ice caps.
Iqaluit: The capital city, a hub for Inuit art and history.
The Northern Lights: A celestial spectacle best viewed during winter.
Arctic Cruises: Explore Nunavut's coastline and witness its marine life.
The Adventurer's Guide: How to Get to Nunavut
Reaching Nunavut is an adventure in itself. The territory is primarily accessible by air, with flights from major Canadian cities. During summer, Arctic cruises offer another way to explore this remote region. Transportation within the territory may require chartering small planes or helicopters, adding to the sense of adventure.
Did You Know?
Nunavut is the largest and least populated of Canada's provinces and territories.
The territory has its own public government, the Nunavut Legislative Assembly.
Nunavut's flag features a red inuksuk, a traditional Inuit land marker, and a blue star representing the North Star.
Google Maps Nunavut
Nunavut Cities
Embark on exploring Nunavut, a territory known for its remote landscapes, indigenous Inuit communities, and unparalleled natural beauty. From the bustling capital of Iqaluit to the world's northernmost permanently inhabited place, Alert, Nunavut offers a unique and enriching experience for those looking to explore Canada's Arctic region. Here is a list of communities in Nunavut, organized by their size:
Iqaluit, Rankin Inlet, Arviat, Baker Lake, Cambridge Bay, Chesterfield Inlet, Clyde River, Gjoa Haven, Igloolik, Kugluktuk, Pangnirtung, Pond Inlet, Resolute, Whale Cove, Arctic Bay, Cape Dorset, Coral Harbour, Grise Fjord, Hall Beach, Nanisivik, Repulse Bay, Bathurst Inlet, Cape Dyer, Craig Harbour, Dundas Harbour, Ennadai, Isachsen, Lupin, Nuwata, Padlei, Read Island, and Alert.
Nunavut Lakes, Rivers and Locations
Discover the awe-inspiring landscapes of Nunavut, a territory that captivates with its expansive lakes, intricate river systems, and vast coastal regions. Whether you're interested in the migratory paths along the Back River or the icy waters of the Davis Strait, Nunavut offers a diverse range of natural attractions for those eager to explore the Arctic wilderness. Below is a list of notable lakes, rivers, and locations in Nunavut:
Aberdeen Lake, Amundsen Gulf, Back River, Baffin Bay, Baker Lake, Bieler Lake, Bluenose Lake, Burnside River, Conn Lake, Contwoyto Lake, Coronation Gulf, Cumberland Sound, Davis Strait, Dubawant Lake, Ellice River, Evans Strait, Fisher Strait, Foxe Basin, Garry Lake, Gulf of Boothia, Hudson Bay, Hudson Strait, M'Clintock Channel, Mingo Lake, Nettilling Lake, Nueltin Lake, Parry Channel, Pelly Lake, Queen Maud Gulf, Quoich River, South Henik Lake, Takyuq Lake, Victoria Strait, Wager Bay.
Conclusion
Nunavut, located in Canada's far north, is a truly unique and captivating destination that should be on every traveler's bucket list. With its rich history, stunning physical geography, vibrant culture, and incredible attractions, Nunavut offers a unique experience.

From ancient Inuit settlements to breathtaking Arctic landscapes, Nunavut is steeped in fascinating history and cultural significance. Exploring this remote region allows you to immerse yourself in the traditions and customs of the Inuit people who have called this land home for thousands of years.

The physical geography of Nunavut is equally awe-inspiring. From towering mountains to vast tundra plains and pristine arctic coastlines, the natural beauty of this region will leave you breathless. The diverse wildlife that inhabits these remote areas adds another layer of wonder to your visit – keep an eye out for polar bears, beluga whales, muskoxen, and countless bird species.

One of the most unique features of Nunavut is its dark winter skies, which provide unparalleled opportunities for stargazing and witnessing the mesmerizing Northern Lights dance across the sky. This celestial spectacle alone makes it worth venturing into this northern territory.

Getting to Nunavut may require some planning as it can only be accessed by air or sea. Regular flights operate from major Canadian cities such as Ottawa or Montreal to Iqaluit (the capital), allowing visitors to reach their destination while taking in breathtaking aerial views easily.

Once you arrive in Nunavut, many activities and attractions await your exploration. Whether hiking through national parks like Auyuittuq National Park with its rugged terrain or visiting historic sites like Quttinirpaaq National Park, where adventurers can witness ice caves formed over millennia – there's something for everyone here!