There are a lot of great activities to do in Canada. In fact, good long-distance bike routes exist everywhere (including Edmonton, Montréal, Ottawa, Toronto, Vancouver, and Victoria). Many cities also have designated bike lanes and provide special maps, as well as buses, ferries, and trains that allow you to transport your bike either for free or at a minimal cost.
Discover the world on your bike in a three-month marathon across Canada. If you want to get some tips or team up with others, there's a big community of support at Biking Across Canada, and we're always happy to connect cyclists.
There are many sources to find a cheap bike- whether you buy it from a specialist bike shop or need one for traveling- and many ways to resell your bike before leaving. This can depend on how long you plan to stay and what kind of biking experience you want. There are lots of places to sell used bicycles if you decide to. Scour flea markets, garage sales, thrift shops, and hostels to get the best deals. There's also a lot of potential for selling your bike on Facebook Marketplace or Kijiji. Store owners also have the option to list their bikes for sale with the knowledge that they'll be sold right away.
Trans Canada Trail
The development of the Trans Canada Trail (TCT) is an ongoing project that has several people excited due to its coast-to-coast length (23,000km / 14,291.5 miles) and recreation opportunities. Cycling Canada has lots of information about bicycle rentals and the various options available, starting with the standard cost of $15-$25 per day, plus a sizeable cash sum or a credit card as a deposit.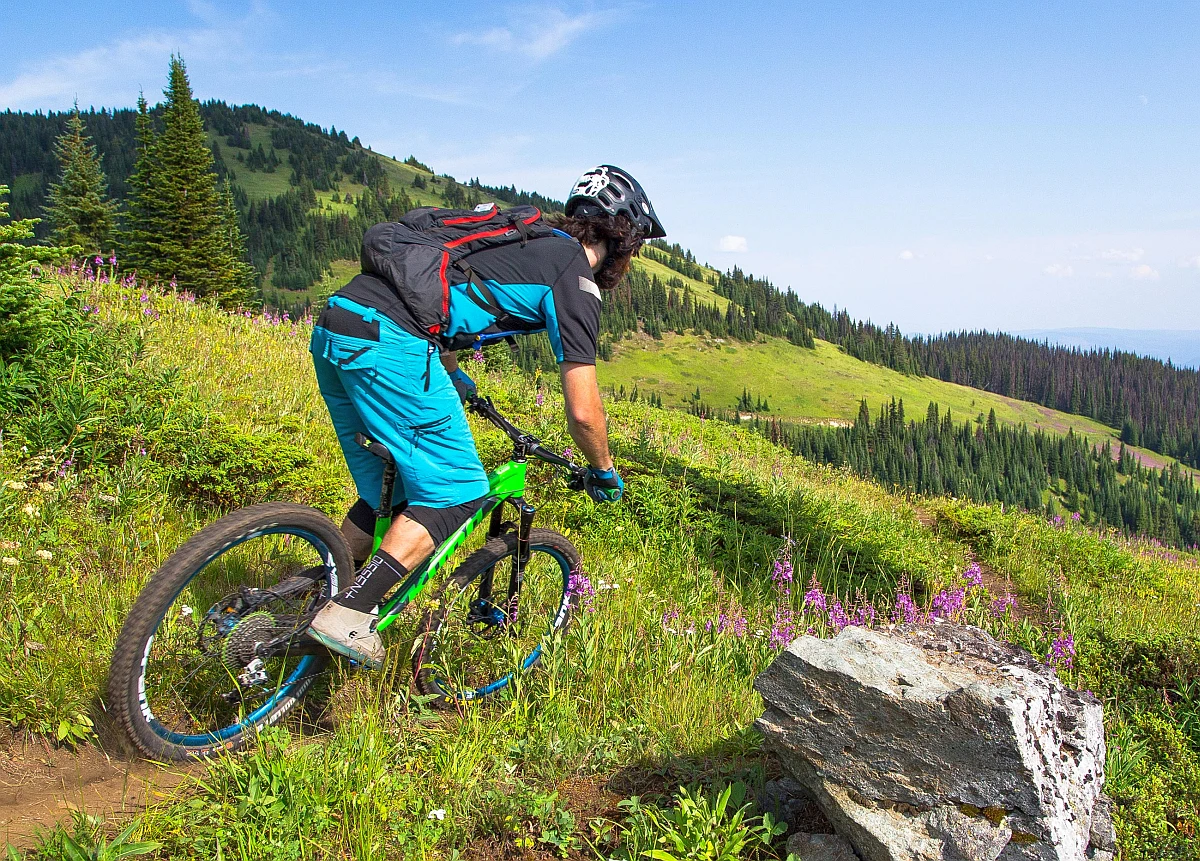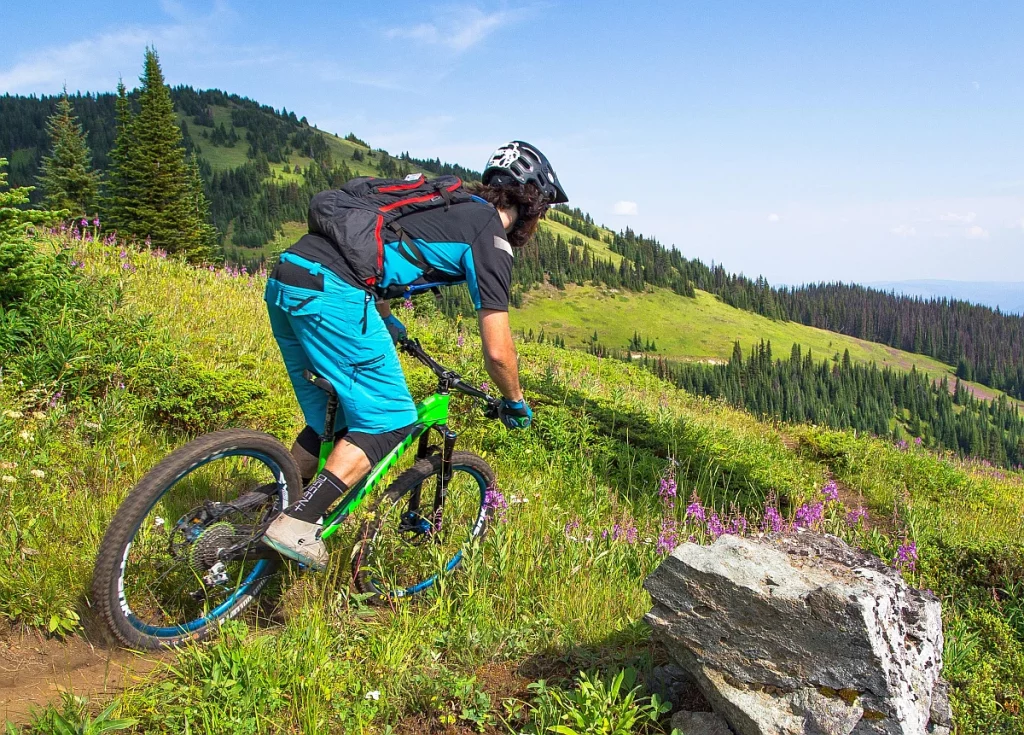 The most popular bike trails in Canada
There are many popular bike trails in Canada, and the popularity of a particular trail can depend on the region and the rider's preferences. Some of the most popular bike trails in Canada include:
The Trans Canada Trail: This is a network of trails that stretches from Victoria, British Columbia, to St. John's, Newfoundland, covering over 23,000km / 14,291.5 miles. The Trans Canada Trail offers a variety of terrain and experiences, including urban, rural, and wilderness sections, as well as both on-road and off-road sections.
The Great Lakes Waterfront Trail: This trail stretches over 3,600 km / 2,237 mi along the shores of the Great Lakes, from Niagara-on-the-Lake to the eastern tip of the Bruce Peninsula. The trail offers a mix of urban and rural sections, with various landscapes and views of the Great Lakes.
The Banff Legacy Trail is located in Banff National Park in Alberta and follows the Bow River for over 22 km / 13,6 mi. The trail offers breathtaking views of the Rocky Mountains and passes through the towns of Banff and Canmore.
The Confederation Trail is located on Prince Edward Island and stretches over 273 km / 169,63 mi from tip to tip. The trail passes through small towns and rural areas, offering a variety of landscapes and experiences.
The Sea to Sky Trail is located in British Columbia and stretches over 180 km / 112 mi from Squamish to D'Arcy. The trail offers a mix of urban and rural sections, with stunning views of the Pacific Ocean and the Coast Mountains.
There are many other popular bike trails in Canada; these are just a few examples. No matter what type of terrain and experience you are looking for, a bike trail in Canada will likely meet your needs.
Further information for bikers in Canada
You may also be interested in getting around Canada by bike, bus, car, ferry, plane, or train.