The Northwest Territories: Canada's Northern Frontier Unveiled
Embark on an extraordinary journey to the Northwest Territories, Canada's awe-inspiring northern frontier. This expansive region offers a unique blend of natural beauty, cultural richness, and adventure. From its indigenous heritage to its stunning landscapes, the Northwest Territories beckon travelers seeking an authentic Canadian experience.
Where are the Northwest Territories located?
Northwest Territories is located in northern Canada. Northwest Territories is bordered by the Arctic Ocean and the Beaufort Sea, Nunavut to the east, Yukon Territory to the west, and British Columbia, Alberta, and Saskatchewan to the south.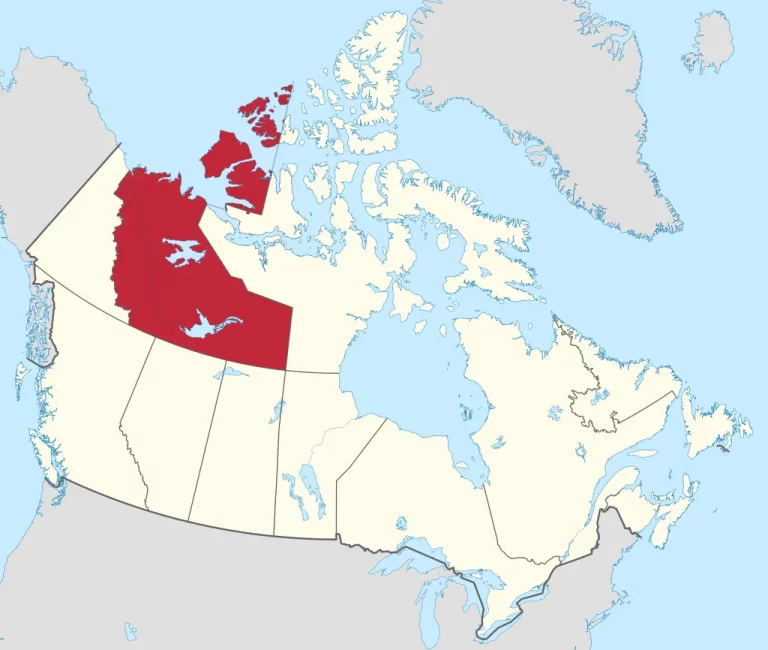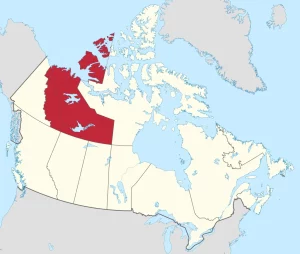 The Northwest Territories is situated in the northern part of Canada, covering an area of approximately 1,346,106 square kilometers. It is bounded by the Arctic Ocean to the north, Nunavut to the east, the provinces of Saskatchewan, Alberta, and British Columbia to the south, and Yukon to the west. The territorial capital is Yellowknife, located at approximately 62.45° N latitude and 114.35° W longitude. The Mackenzie River, the longest river system in Canada, flows through the territory, draining into the Arctic Ocean. The territory also contains the Great Bear Lake and Great Slave Lake, among the largest freshwater lakes in the world. The geography is characterized by a mix of boreal forest, tundra, and Arctic regions, with a significant portion of the territory lying within the Arctic Circle.
Geographic Grandeur: The Lay of the Land
The Northwest Territories cover an impressive 1.3 million square kilometers, stretching from the Arctic Ocean to British Columbia, Alberta, and Saskatchewan provinces. This vast territory is a treasure trove of natural wonders, including iconic lakes like Great Bear and Great Slave Lake and UNESCO World Heritage Sites like Nahanni National Park Reserve.
Climate Chronicles: What to Expect
The Northwest Territories experience a range of climatic conditions, from long, frigid winters to pleasantly warm summers. The climate varies across the territory, with subarctic conditions in the north and milder winters in the south. Regardless of when you visit, be prepared for fluctuating temperatures and pack accordingly.
Seasonal Facts/Trends in Northwest Territories
| Season | General Weather Description | Temperature Range (°C) | Temperature Range (°F) |
| --- | --- | --- | --- |
| Summer | Mild and sunny | 10°C to 25°C | 50°F to 77°F |
| Winter | Extremely cold | -40°C to -15°C | -40°F to 5°F |
| Spring | Cool and bright | 0°C to 10°C | 32°F to 50°F |
| Autumn | Crisp and clear | 0°C to 15°C | 32°F to 59°F |
Traverse the Seasons: A Comprehensive Guide to Northwest Territories' Weather
The Northwest Territories offer a unique blend of weather conditions, each with its own set of experiences and activities. From the mild summers to the extremely cold winters, here's what you can expect from the weather in the Northwest Territories throughout the year.
Summer: A Season of Midnight Sun and Exploration
Summer in the Northwest Territories is generally mild and sunny, with temperatures ranging from 10°C (50°F) to 25°C (77°F). This is the season of the Midnight Sun, where daylight can last up to 24 hours in some regions. It's an excellent time for outdoor activities like fishing, hiking, and exploring the stunning landscapes that the territory has to offer.
Winter: The Extreme Cold and Northern Lights
Winter in the Northwest Territories is not for the faint-hearted. With temperatures ranging from -40°C (-40°F) to -15°C (5°F), it's extremely cold. However, this also makes it one of the best places in the world to witness the Northern Lights. Activities like ice fishing, snowmobiling, and dog sledding are popular during this season.
Spring: A Season of Renewal and Bright Skies
Spring in the Northwest Territories is a cool and bright season, with temperatures ranging from 0°C (32°F) to 10°C (50°F). As the snow melts and the days get longer, it's a time of renewal for both the landscape and the wildlife. This is an excellent season for bird-watching and enjoying the first outdoor activities of the year.
Autumn: A Season of Clear Skies and Harvest
Autumn in the Northwest Territories is a season of crisp air and clear skies, with temperatures ranging from 0°C (32°F) to 15°C (59°F). It's a great time to enjoy the territory's harvest festivals and participate in activities like hunting and fishing. The clear skies also offer another chance to witness the stunning Northern Lights.
A Tapestry of Time: History and Culture
The Northwest Territories have been home to Indigenous peoples for millennia, whose traditions are deeply woven into the region's cultural fabric. European explorers and fur traders later arrived, adding another layer to the area's rich history. Today, the territory celebrates its diverse heritage through festivals like Folk on The Rocks and museums that offer immersive historical experiences.
Wildlife Wonders: Nature's Bounty
The Northwest Territories are a sanctuary for wildlife enthusiasts. From caribou and moose to wolves and bears, the region offers unparalleled opportunities for wildlife observation. The territory also boasts many natural attractions, from cascading waterfalls to serene lakes, making it a haven for outdoor adventurers.
Must-See Attractions: The Best of the Northwest Territories
Nahanni National Park Reserve: Known for its canyons and waterfalls.
Yellowknife: The cultural and administrative heart of the territory.
Aulavik National Park: Home to muskoxen and polar bears.
Aurora Borealis: Witness the Northern Lights in all their glory.
Great Slave Lake: Ideal for ice fishing and winter sports.
Traveler's Guide: How to Get There and Tips
Yellowknife is the main entry point to the Northwest Territories, accessible by air from major Canadian cities. Once there, you can explore further by road, such as the scenic Mackenzie Highway, or opt for flightseeing tours to more remote areas. Always prioritize safety, carry essential gear, and respect local Indigenous communities.
Did You Know?
The Northwest Territories have their official tartan, designed to reflect the region's natural colors and resources.
The territory is one of the best places in the world to view the Northern Lights.
The Dehcho Bridge is the only bridge to cross the Mackenzie River, providing year-round road access to the South Slave Region.
Google Maps Northwest Territories
Northwest Territories Cities
The Northwest Territories is a frontier of Arctic landscapes located in Canada's far north. Bordered by the Arctic Ocean and Nunavut to the east, it stretches west to the Yukon and south to British Columbia, Alberta, and Saskatchewan. It's a land of midnight sun and aurora borealis.
Embark on an adventure through the Northwest Territories, a region known for its stunning natural landscapes, indigenous cultures, and remote communities. From the vibrant capital city of Yellowknife to the secluded hamlets like Aklavik and Trout Lake, the Northwest Territories offer a unique and enriching experience for those exploring Canada's northern frontier. Here is a list of cities and communities in the Northwest Territories, organized by their size:
Yellowknife, Hay River, Inuvik, Fort Smith, Fort Simpson, Fort Providence, Fort Liard, Fort McPherson, Fort Good Hope, Norman Wells, Fort Resolution, Rae-Edzo, Enterprise, Lutselk'e, Tulita, Tsiigehtchic, Aklavik, Kakisa, Pine Point, Cunningham Landing, Discovery, Echo Bay, Reliance, Sawmill Bay, Trout Lake.
Northwest Territories Lakes, Rivers, and Locations
Discover the untamed beauty of the Northwest Territories, a region that captivates with its expansive lakes, meandering rivers, and rugged mountain ranges. Whether you're an angler seeking the pristine waters of Great Slave Lake or an adventurer eager to explore the Mackenzie Mountains, the Northwest Territories offer a diverse range of natural attractions. Below is a list of notable lakes, rivers, and locations in the Northwest Territories:
Amundsen Gulf, Arctic Ocean, Aubry Lake, Beaufort Sea, Colville Lake, Darnley Bay, Franklin Bay, Franklin Mountains, Great Bear Lake, Great Slave Lake, Hill Island Lake, Horton Lake, Hottah Lake, Howard Lake, Keele River, Kugmallit Bay, Lac Belot, Lac Des Bois, Lac Maunoir, Liard River, Liverpool Bay, MacKay Lake, Mackenzie Bay, Mackenzie Mountains, Mackenzie River, McKinley Bay, Mills Lake, Peel River, Point Lake, Russell Inlet, Scott Lake, South Nahanni, Tathlina Lake, Thelon River, Trout Lake, Whitefish Lake, Willow Lake.
Conclusion
The Northwest Territories, Canada, is a remarkable destination with breathtaking natural beauty, rich history and culture, and incredible wildlife. Its vast size and remote location make it an ideal place for those seeking adventure and solitude. Whether you are exploring the stunning landscapes of Nahanni National Park or immersing yourself in the fascinating cultures of Indigenous communities, there is something for everyone in this unique part of Canada.
From its rugged mountains to its pristine lakes, the Northwest Territories will leave you awe-inspired by its untouched wilderness. The opportunity to witness the mesmerizing dance of the Northern Lights is an experience like no other. As you explore this vast region, remember that it's important to respect nature and follow sustainable travel practices to preserve this beautiful environment for future generations.
Getting to the Northwest Territories may require some planning, but with proper research and preparation, your journey will be well worth it. Whether you fly into Yellowknife or take a road trip along the Dempster Highway, each route offers adventure.
As you embark on your Northwest Territories exploration, pack appropriate clothing for varying weather conditions and always be prepared for unexpected encounters with wildlife. Additionally, consider supporting local businesses and Indigenous artisans during your visit, as they play a vital role in preserving traditional cultures.
In conclusion (without using these words), visiting the Northwest Territories allows travelers to disconnect from their busy lives and immerse themselves in nature's wonders while gaining insights into indigenous traditions that have shaped this region throughout history. This far-flung Canadian gem can provide a transformative experience filled with awe-inspiring sights, unforgettable adventures, cultural enlightenment, and cherished memories that will last a lifetime.