Saskatchewan facts
Capital: Regina
Population: 1,221,439 (2023)
Date of Admission: 1905
Provincial Motto: Multis e gentibis vires (From many peoples, strength)
Provincial flower: western red lily
Time Zone: Central (CST) – (GMT − 6 hours)
Total Area (Sq Km): 651,036
Total Area (Sq Mi): 251,367
Quick links: About, Major places, History, Geography, Climate, Google Maps, Facts, What to do, Accommodation, Pictures, Further readings.
---
Known for its flat prairies, Saskatchewan is one of only two landlocked provinces in Canada, but it also boasts chiseled badlands, thick boreal forests, dunes, and thousands of lakes. Saskatoon, one of Canada's youngest demographics, is a cool city and town in this province, despite not having any major urban centers.
About Saskatchewan, Canada
This province is one of only two Canadian provinces without a saltwater coast and the only province with wholly artificial boundaries. Saskatchewan lies between the 49th and 60th parallels of latitude, bounded on the west by longitude 110° west of Greenwich. Its eastern limit, with minor adjustments, is longitude 102° W. Its southern half is largely an extension of the Great Plains of central North America, rarely rising 610 meters / 2,000 feet above sea level.
Saskatchewan is located in the Midwestern and Canadian provinces of Canada. It is situated in the Great Plains region, and it measures 1,223 km / 760 miles from south to north, tapering from a width of 632 km / 393 miles, where it abuts Montana and North Dakota in the United States, to 446 km / 277 miles where it meets the Northwest Territories. Saskatchewan's landscape makes its inhabitants conscious of the sky, and amazing sunsets or sunrises are common when the time changes, and clouds move.
Since the province depends heavily on exporting its agricultural and mineral products, it is susceptible to fluctuations in world markets outside of its control or even Canada's.
Principal cities and towns
The largest 10 cities in Saskatchewan with their population in 2016 and area:
Saskatoon 246,376, 209.56 sq km / 80.91 sq mi
Regina 215,106, 145.45 sq km / 56.15 sq mi
Prince Albert 35,926, 65.74 sq km / 25.38 sq mi
Moose Jaw 33,890, 50.68 sq km / 19.56 sq mi
Swift Current 16,604, 24.04 sq km / 9.28 sq mi
Yorkton 16,343, 25.77 sq km / 9.94 sq mi
North Battleford 14,315, 33.55 sq km / 12.95 sq mi
Lloydminster (part) 11,765, 20.4 sq km / 7.87 sq mi
Estevan 11,483, 18.85 sq km / 7.27 sq mi
Warman 11,020, 8.54 sq km / 3.29 sq mi
History
From a historical perspective, Saskatchewan is relatively new. Still, there has been significant history dating back many thousands of years. Humans have been here since at least 12,000 BC, with most primarily hunting animals during that time. The region's first European encounter was in 1804. The coming of the Europeans brought the beginning of a fur trade and provisioning trade that First Nations people were involved in. Henry Kelsey was the first European to see the Saskatchewan River; in 1691 explored part of the plains for the Hudson's Bay Company, which received its charter in 1670. Until the second half of the 19th century, fur trappers, traders, and buffalo hunters, many of whom were First Nations or Métis, along with European traders, explorers, and missionaries, occupied the area.
After the Hudson's Bay Company was granted the area from which Saskatchewan was carved in 1869, the Rupert's Land Act surrendered it to the British Crown so it could be turned over to the newly formed Dominion of Canada in 1870. In 1873, Canada established a law and order system for the newly acquired western territories by creating the North West Mounted Police (later known as the Royal Canadian Mounted Police). A large number of Métis, by then deprived of their main sustenance, the buffalo, sought to assert their rights to western lands in the face of growing settlement in 1885 when the national authorities sent out troops to quell the second Riel Rebellion. In 1875, the territories won parliamentary government on the British model after being granted an executive council with the promise of an elected assembly.
Geography
Saskatchewan's land is divided into two major sections: the northern one-third, which is part of the Canadian Shield, and the southern two-thirds, which is covered by the plains. It is often called the Precambrian Shield because it is composed mainly of igneous and metamorphic rocks of the Precambrian era (approximately 540 million to 4 billion years old). Saskatchewan is the heart of North America and is home to more than 350 cities, towns, reserves, and communities.
The plains are a succession of sedimentary rocks on rolling hills that span the region. The highest elevations in Saskatchewan are found in the Cypress Hills (1,392 meters / 4,567 feet) – the only part of the province that escaped glaciation. These hills contain unique plant and animal life; the lowest point is 213 meters / 699 feet at its northwestmost tip.
Saskatchewan's landscape has been shaped and scoured by continental glaciation to produce rocky outcrops, lakes, and rivers. Ice sheets and their subsequent meltwaters have laid down a veneer of sediments on the southern plains. Glacial deposits on the shield tend to be thin and discontinuous. Finer-grained sediments are primarily used for agriculture, while hummocky moraine and other coarser-grained sediments are primarily used for ranching. The North and South Saskatchewan Rivers and the Qu'Appelle River carve many spectacular river valleys into the plains. Meltwaters carved these valleys during the retreat of the ice sheets.
Approximately one-eighth of Saskatchewan's surface area is covered by water, including Lake Wollaston, Lake Athabasca, and Reindeer Lake. Rivers in the province drain to several oceans and the Gulf of Mexico, as well as the Atlantic and Arctic oceans. Most of Saskatchewan's water flows west to east, with its great rivers rising in the Rocky Mountains and emptying into Hudson Bay. Despite this, the northeastern portion of the Precambrian Shield drains into Lake Athabasca, emptying into the Beaufort Sea through the Mackenzie River. The extreme southwestern portion of Saskatchewan, including the Frenchman River, is part of the Missouri River drainage basin that empties into the Gulf of Mexico.
Climate
As a result of climate restrictions, agriculture is restricted to areas south of 55° N latitude. Within this zone, frost-free days can be as few as 80. There are extreme temperature variations; in January, temperatures have dropped below about 53 °C / mid-60sF in settled areas, and in July, temperatures reached about 41 °C / 100 °F. The average daily temperatures for Saskatchewan's arable regions range from about 21 to 12 degrees C / 5 to 10 degrees F in January and from 13 to 18 degrees C / the mid-50s to mid-60s F in July.
As the province lies in the continental interior, precipitation is low, averaging 250 mm to 510 mm / 10 to 20 inches annually. Most winter precipitation falls as snow, ranging from about 750 mm / 30 inches in the southwest to more than 1,500 mm / 60 inches in the north-central area. Drought years are not unusual in this province.
Google Maps Saskatchewan
Google Street View is a feature of Google Maps that provides 360-degree panoramic images of many locations worldwide, including the province of Saskatchewan. Here are a few exciting objects and locations that Google Street View has captured in Saskatchewan:
The Saskatchewan Legislative Building: Google Street View has captured images of the Saskatchewan Legislative Building, a historic building located in the capital city of Regina that serves as the seat of the provincial government.
The Royal Saskatchewan Museum: Google Street View has captured images of the Royal Saskatchewan Museum, a Regina museum dedicated to the province's natural and human history.
The University of Saskatchewan: Google Street View has captured images of the University of Saskatchewan, a public research university in Saskatoon.
The Wanuskewin Heritage Park: Google Street View has captured images of the Wanuskewin Heritage Park, a cultural and historic site near Saskatoon dedicated to preserving the heritage and traditions of the Indigenous peoples of Saskatchewan.
The Big Muddy Badlands: Google Street View has captured images of the Big Muddy Badlands, a rugged and scenic area located in the southern part of the province known for its unique geological features.
The Grasslands National Park: Google Street View has captured images of the Grasslands National Park, a protected area in the southwest part of the province that is home to various plant and animal species, including bison, pronghorns, and prairie dogs.
The Prince Albert National Park: Google Street View has captured images of the Prince Albert National Park, a protected area in the central part of the province known for its diverse landscape, including forests, lakes, and wetlands.
Did you know?
"Saskatchewan" is derived from "Kisiskatchewanisipi", the Cree name for the Saskatchewan River.
People who are from Saskatchewan are called Saskatchewanians or Saskatchewanites.
Saskatchewan is a prairie province in Eastern Canada. It borders Alberta to the west, the Northwest Territories to the north, Manitoba to the east, Nunavut to the northeast, and the US to the south (Montana and North Dakota).
Just barely smaller than Alberta and Texas, Saskatchewan has an area of approximately 696,000 square kilometers / 268.727 square miles.
The province of Saskatchewan is one of only two landlocked provinces in Canada besides Alberta.
Over 80% of the population speaks English as their first language in Saskatchewan, followed by Cree, with over 20,000 native speakers.
About half of the province's 1,200,000 residents live in Regina and Saskatoon. Prince Albert, Moose Jaw, Yorkton, Swift Current, and North Battleford are other major cities in Saskatchewan.
In Saskatchewan, however, there are only 2 people per square kilometer, which may surprise you.
On September 22, 1969, Saskatchewan adopted its official flag. It represents the northern boreal forests and the vast prairies of the province. Also featured are the provincial shield in the top right corner and the province's flower, the Western red lily.
Indigenous tribes lived on the land that is now Saskatchewan, including the Cree, Sarcee, Atsina, Saulteaux, Niitsitapi, Assiniboine, and Nakoda.
In search of fur trading partners, Henry Kelsey (considered the first) traveled up the Saskatchewan River to become the first European to arrive in Saskatchewan.
Samuel Hearne established the first permanent European settlement in Saskatchewan in 1774 at Cumberland House, a small community on the Saskatchewan River.
The Anglo-Canadian culture was essential in Saskatchewan's establishment as a province on September 1, 1905.
Saskatchewan is physically located in the Mountain time zone, but most of the province observes Central Standard Time. While most of Canada reverts to standard time in the fall, Saskatchewan does not.
What to do in Saskatchewan
Saskatchewan is a province in central Canada known for its wide-open spaces, natural beauty, and rich cultural history. The must-see attractions in Saskatchewan include Diefenbaker Lake, Moose Jaw Natatorium, Mosaic Place, Athabasca Sand Dunes, Provincial Park, and Wascana Lake.
Here are some suggestions for things to do in Saskatchewan:
Visit the Grasslands National Park: Located in the southwest corner of the province, the Grasslands National Park is home to a diverse range of wildlife and plant species, including bison, pronghorn, and rattlesnakes.
Take a trip to the Prince Albert National Park: This park, located in the central part of the province, is home to various landscapes, including forests, lakes, and wetlands. It is also home to the world's largest known white spruce tree.
Explore the provincial capital, Regina: Regina is the capital city of Saskatchewan and is home to several cultural attractions, including the Saskatchewan Science Centre, the RCMP Heritage Centre, and the Saskatchewan Sports Hall of Fame.
Visit the Western Development Museum: This museum, located in Moose Jaw, showcases the history and culture of the Canadian West through a series of interactive exhibits and displays.
Go fishing: Saskatchewan is home to a variety of fishing opportunities, including lakes, rivers, and streams stocked with a range of fish species, such as pike, walleye, and rainbow trout.
Take a scenic drive: Saskatchewan is home to many beautiful drives, including the Trans-Canada Highway, which runs east to west through the province, and the Red Coat Trail, which follows the footsteps of the Northwest Mounted Police.
Visit a farmer's market: Saskatchewan is known for its agriculture, and there are many farmer's markets throughout the province where you can buy locally-grown produce and other products.
Learn about First Nations history and culture: Saskatchewan is home to many First Nations communities. There are a number of cultural centers and museums that offer insights into the history and traditions of these communities.
Go skiing or snowboarding: Saskatchewan has a number of ski resorts, including Mission Ridge Winter Park, located in the Qu'Appelle Valley, and offers a variety of runs for skiers and snowboarders of all levels.
Further tips for doing in Saskatchewan are found on their relevant websites:
And if you're looking for a place to relax, Saskatchewan offers plenty of opportunities to sit back and take in the beautiful countryside. Our grasslands are home to over 500 species of birds, while our forests provide a habitat for moose, deer, and elk. For an authentic Canadian experience that will stay with you forever, there is no better place than Saskatchewan! If it's wintertime activities you're after, we also offer some world-class skiing and snowmobiling trails throughout the province. Whether your interests lie in wilderness adventure or urban exploration, Saskatchewan has something special for everyone!
Accommodation in Saskatchewan
The Saskatchewan accommodations offer a warm welcome, comfortable beds, and prairie hospitality, whether you prefer a traditional hotel or motel or a cozy bed and breakfast. There are plenty of choices, from family-friendly resorts and ranch vacations to rustic wilderness cabins and luxury northern lodges. Accommodations in the province include oTENTiks in national parks, tipis, yurts, sheep wagons, and even metal grain bins.
Reserve a room
Our tip for accommodation in Saskatchewan would be to consider staying in a "rural village" or "provincial park". Saskatchewan is known for its natural beauty, and many small rural villages throughout the province offer unique and authentic experiences. Many of these villages have guesthouses or bed and breakfasts that offer comfortable and affordable accommodation.
You can also consider staying in one of the many Provincial Parks in the province. These parks offer a variety of accommodation options, such as campsites, cabins, and yurts. Staying in a provincial park can provide an opportunity to experience the region's natural beauty and enjoy outdoor activities such as hiking, fishing, and camping.
Alternatively, suppose you're looking for more urban options. In that case, you can also consider staying in a city like Regina or Saskatoon, where you will have access to a wide range of accommodation options, from budget-friendly hostels and hotels to luxury resorts and a variety of cultural and entertainment opportunities.
Pictures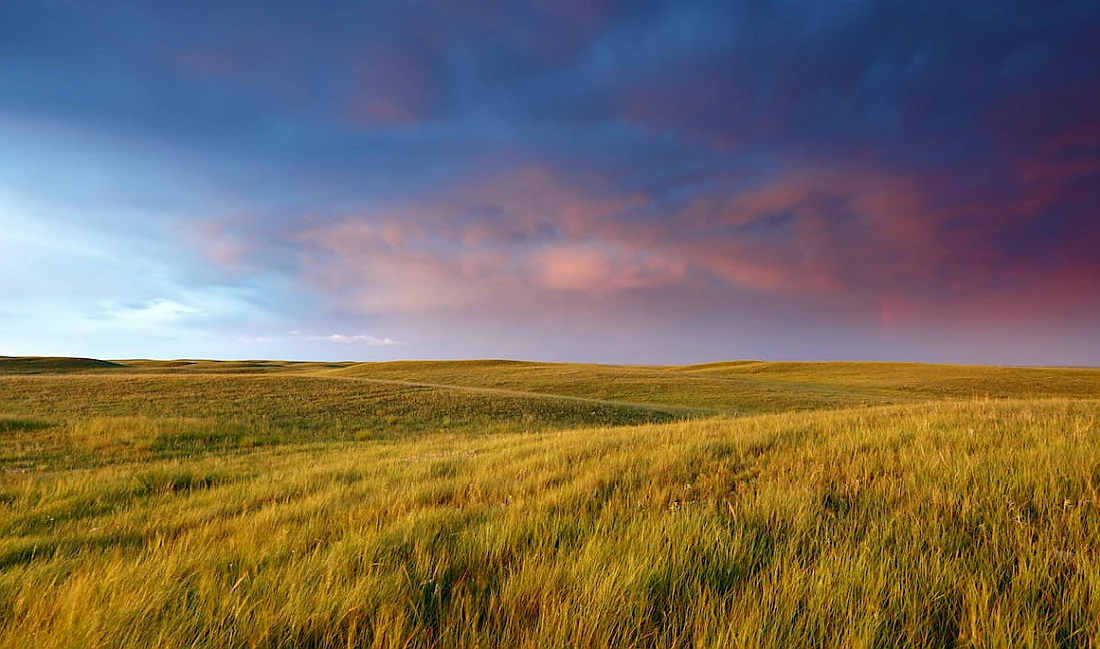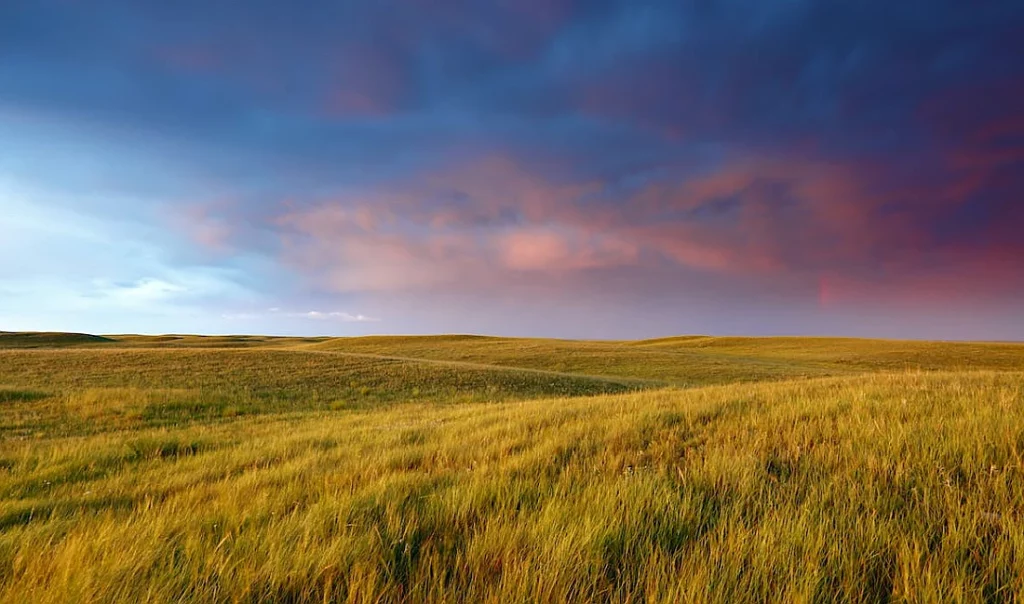 You may also be interested in
Did you like this Saskatchewan map and information page? Please don't forget to share or bookmark this content on Canada Maps.com!