Take a plane if you're short on time or don't want to lose unnecessary time traveling between the faraway places you want to visit. Sometimes saving time is worth much more than the money you spend on the differences between a car rental (and 16 hours of driving) and a plane trip.
Canada boasts one of the most comprehensive domestic flight networks in the world. The big carriers are WestJet (1 888 937 8538, westjet.com) and Air Canada (1 888 247 2262, aircanada.com), with their subsidiaries operating regionally. We'll provide you with more details about each airline when we detail them throughout our Guide.
Some flight fares are higher than others, and some nearby destinations are more expensive. Average prices from Toronto to Winnipeg can cost $280–320 if you fly Air Canada. And rates on WestJet may be a little lower, but travel to the more remote settlements in the north can be prohibitively expensive for non-business travelers; one-way flights from Toronto to Goose Bay cost $400–600 in the summer and well over $1000–1500 for Montréal to Iqaluit.
A new (and welcome!) addition to Canadian transportation is the proliferation of low-cost airlines and destinations. Many airlines, like Swoop, Flair, and Lynx, have been popping up in recent years. WestJet and Air Canada no longer control Canadian skies and offer passengers affordable flights across the country. If you want to fly from Vancouver to Montreal for 60 dollars or Toronto to Halifax for 49 dollars, this is your chance!
Forget about bringing carry-on baggage, though; with a one-way cost of around $45, the prices increase. But if you're thrifty and are carrying just a tiny backpack (don't forget to check dimension restrictions before booking), it's more affordable than ever to explore Canada by plane.
Yukon-based Air North offers those living and working in the north a way to fly often for a low cost. With an Air Pass from Air North that allows you to fly ten one-way flight segments, it's perfect for travelers interested in helping our economy grow by cutting back on unnecessary travel costs. However, if international flights aren't as important, consider purchasing a Canada West Air Pass instead. The principle is that you buy a fixed or unlimited number of flight credits, each of which is valid for an internal flight; the larger the area covered by the pass, the more expensive it is. For example, the Canada Western Flight Pass offers ten coupons for people in western Canada that cost $3672 each.
Search for a Flight
How to book the best airfares in Canada?
There are a few strategies you can use to try to find the best airfares for flights in and to Canada:
Be flexible with your travel dates: You may find lower fares if you are willing to be flexible with your travel dates. You can use a search tool to compare prices for different dates to see if you can find a better deal by changing your travel dates.
Book your flight in advance: In general, the earlier you book your flight, the more likely you are to get a good deal. However, it's also a good idea to keep an eye on prices even after you've booked your flight, as sometimes prices can drop unexpectedly.
Compare prices from multiple airlines: It's a good idea to compare prices from multiple airlines to ensure you're getting the best deal. You can use a search tool or fare comparison website to compare airline prices.
Consider alternate airports: If you're flying to a destination with more than one airport, you may find a better deal by flying to a different airport. For example, if you're flying to Toronto, you may be able to find a lower fare by flying into Pearson International Airport rather than Billy Bishop Toronto City Airport.
Be aware of fees: Some airlines charge for checked bags, in-flight meals, and seat selection. Make sure you understand what fees and charges are included in your ticket price and factor them into your decision when comparing prices.
Sign up for alerts: Many fare comparison websites and airlines offer alerts that notify you when prices for a particular route drop. Signing up for these alerts can help you stay on top of price changes and potentially snag a good deal.
Arriving by air
Europe's largest airlines fly into Toronto and Montreal, while Vancouver is a gateway for carriers such as Cathay Pacific, Qantas, and national airlines from the Far East. When looking to travel across North America, your options are endless when it comes to connecting flights. From New York City to Los Angeles, Chicago, or Dallas, with plenty of choices in between, getting here will be quick and easy.
International flights
Flights from Canada to Europe take approximately five hours; you might spend as much as 25 hours in transit from Asia or Australia. For older travelers or those with young children, a stopover is a viable option for the sake of comfort (Hawaii is an example of Maple leaf Air Canada). All the major North American cities are connected by airports in the US and Canada, with several leading airlines offering special deals that allow visitors to fly to one part of North America and leave from another. Flights can be expensive during popular holidays such as Christmas, New Year, and July & August due mainly to increased demand.
Canada has 13 international airports; the busiest are Toronto, Montreal, and Vancouver. You can also fly direct into airports in cities such as Edmonton, Halifax, Ottawa, Winnipeg, and St. John's, Newfoundland. All the major cities are connected with airports in the US by leading airlines that offer special deals on travel to North America so that you can fly to one part of North America and leave from another!
On arrival
As soon as you land in Canada, you'll be given customs and immigration documents to fill out, along with your passport. These documents will be used to confirm your identity before proceeding further. While in the airport, many services will be available such as shops, medical facilities, foreign exchange bureaus, newsstands, and bookstores. Car rental companies have also set up booths at the airport so you can rent vehicles on-site. There are also various shuttles into the city that are available for passengers in most terminals. Facilities are also available for disabled travelers during their travels.
Suppose you're traveling to a different part of the country and plan on checking in with the connecting airline before reaching your final destination. In that case, you must claim your baggage before checking into the connecting airport. The procedure for making arrangements when transferring from one airline to another is usually set up when booking your trip.
Domestic air travel in Canada
Due to the distances involved, flying around the country has become an accepted part of Canadian life. There is also a complex network of domestic flights, with numerous local airlines, some of which are linked to Air Canada. The smaller operators fly within provinces and to remote locations where they are often the only means of transportation. In all, there are approximately 125 domestic destinations. It's possible to book domestic flights with a travel agent before departure, or once in Canada, through local agents or on the internet. Domestic flights along busier routes are becoming cheaper, and discounts often advertise in the local press. A range of pass deals is available exclusively for visitors from abroad. You can also charter light aircraft, which offer interesting but costly trips over far-flung destinations such as Baffin Island.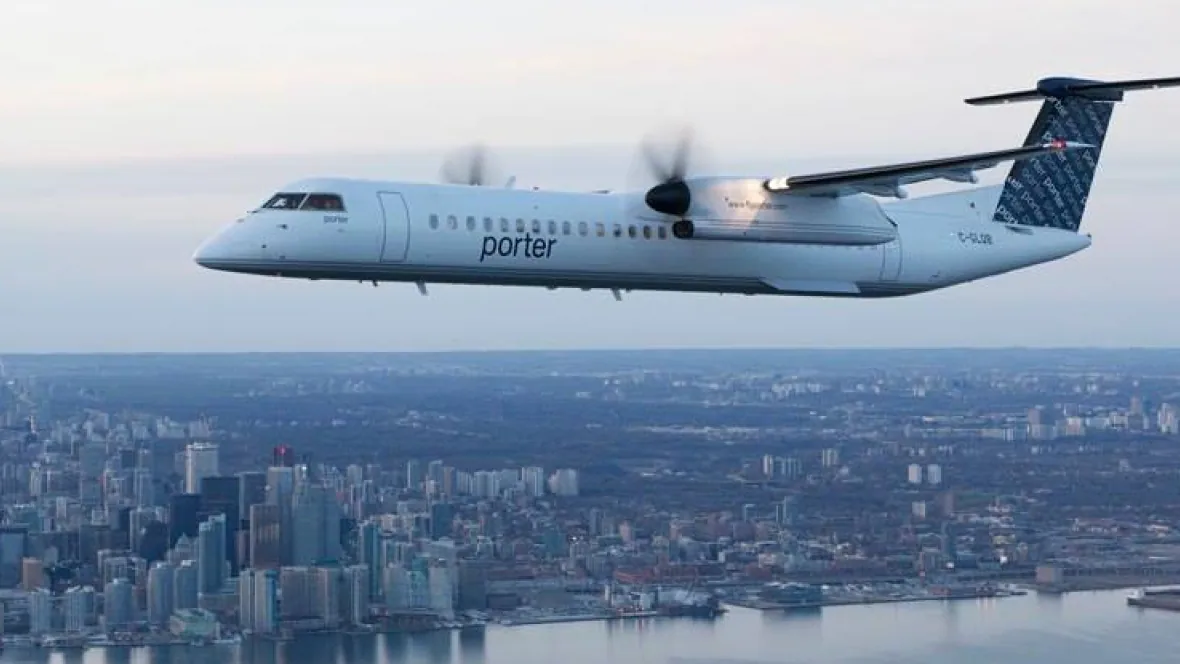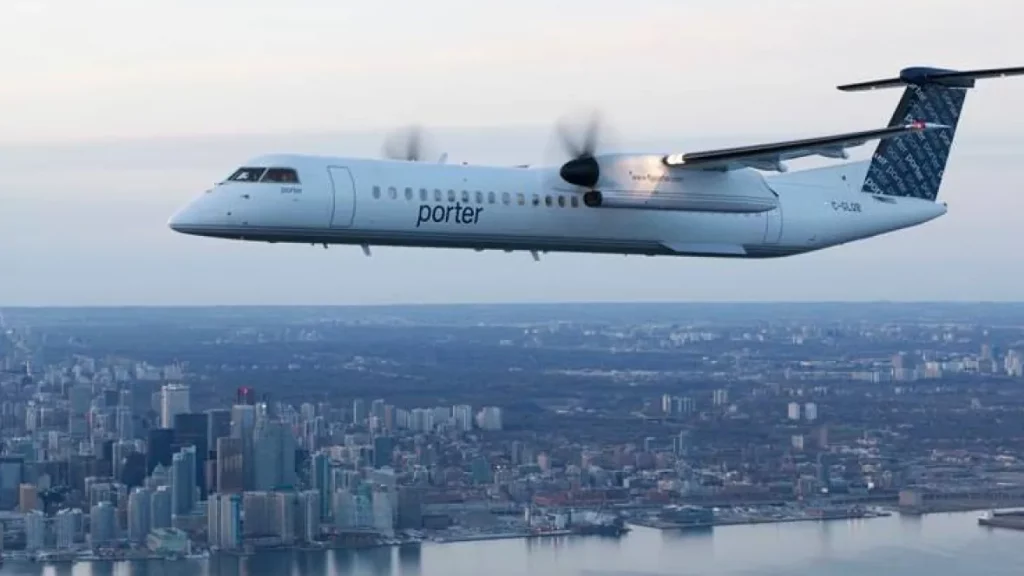 Domestic air routes and airlines
The impressive array of domestic flights available in Canada means that most of the nation's smaller urban areas are within reach of regular services. However, you will generally have to fly to a major city in the area, principally Vancouver, Toronto, or Montreal, and then take a connecting flight.
Because of Canada's connections with Air Canada, booking your connecting flight through the national airline can often be easier to save time and money. Most long-haul domestic routes go east-west, connecting the major cities: from Halifax on the east coast to Vancouver, Toronto, Montreal, Ottawa, and Winnipeg on the west. Longer north-to-south flights are available from Edmonton and Winnipeg. In any remote area (including Baffin Island), a light aircraft will get you where you need to go best.
The most popular domestic air routes in Canada
It is difficult to determine the most popular domestic air routes in Canada, as this can vary depending on the time of year and other factors. However, some of the busiest air routes within Canada are likely to include flights between the following cities:
Toronto and Montreal
Toronto and Vancouver
Toronto and Calgary
Toronto and Ottawa
Montreal and Vancouver
Montreal and Calgary
It is also worth noting that there are many smaller airports and regional air carriers in Canada so that other popular domestic air routes may connect smaller communities within the country.
Baggage restrictions
Economy passengers flying on domestic flights should be aware of the restrictions on the amount and weight of baggage they can carry. The aircraft type affects what can be carried, and light aircraft usually only accept handbags. Individuals are allowed up to two pieces of luggage with an average weight of 32 kg (70 lbs) per item. When traveling by a domestic plane in Canada, many rules exist. For instance, your bags must fit safely under the seats or in overhead lockers, and those carrying long clothing should fold them and pack them in garment bags (the length of the bag is 112 cm or 45 ins, and the depth is 11 cm or 4.5 ins).
Checking in on a domestic flight
Because security is required nowadays and can make the boarding procedure take longer, at least 30 minutes before departure; for flights bound for the US, allow 90 minutes; for international flights, 2 hours. It's worth noting that, like in Canada, the peak traffic periods at Canadian airports are typically 7 am to 9 am and 3 pm to 8 pm. Passenger volume also increases significantly during holidays such as March break and summer. It's worth giving yourself extra time because of the increased foot traffic during these periods.
Domestic Airlines in Canada
You may also be interested in getting around Canada by bike, bus, car, ferry, plane, or train.