Newfoundland and Labrador Unveiled: Your Ultimate Guide to Canada's Easternmost Wonder
Discover Newfoundland and Labrador, Canada's easternmost treasure. This province is a natural beauty, historical richness, and cultural diversity sanctuary. Whether you're an outdoor adventurer or a history enthusiast, Newfoundland and Labrador offers an unparalleled experience. Let's delve into what makes this province a must-visit destination.
Where is Newfoundland and Labrador located?
As Canada's easternmost province, Newfoundland and Labrador is a two-part realm divided by the Strait of Belle Isle. Bordered by the Atlantic and the Labrador Sea, it's a place where rugged coastlines meet rich maritime history.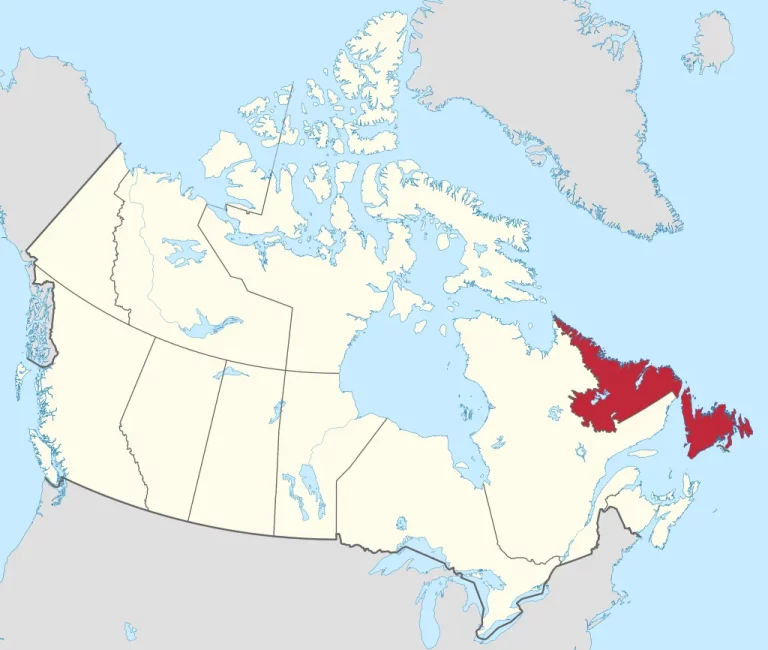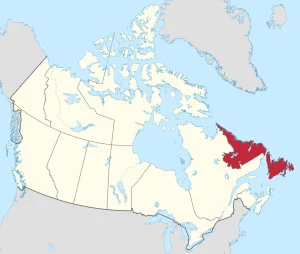 Newfoundland and Labrador is the easternmost province of Canada, situated in the northeastern region of North America. The province is divided into two main geographical regions: Newfoundland, an island in the Atlantic Ocean, and Labrador, which is connected to mainland Canada. The Strait of Belle Isle separates the two regions. Newfoundland has a roughly triangular shape, with each side about 400 km long, covering an area of 108,860 km². Labrador is also triangular in shape and has an area of 294,330 km². The province also includes over 7,000 tiny islands. Labrador shares a border with the province of Quebec and has a maritime border with Greenland. The province's coordinates are approximately 53°13′48″N 59°59′57″W. Newfoundland and Labrador have a total area of 405,720 km², making up 4.06% of Canada's area.
Seasonal Facts/Trends in Newfoundland and Labrador
| Season | General Weather Description | Temperature Range (°C) | Temperature Range (°F) |
| --- | --- | --- | --- |
| Summer | Mild and breezy | 10°C to 20°C | 50°F to 68°F |
| Winter | Cold and windy | -15°C to 0°C | 5°F to 32°F |
| Spring | Cool and damp | 2°C to 10°C | 36°F to 50°F |
| Autumn | Crisp and windy | 5°C to 15°C | 41°F to 59°F |
Journey Through the Seasons: An Extensive Guide to Newfoundland and Labrador's Weather
Newfoundland and Labrador is a province that offers a unique blend of weather conditions, each with its own set of experiences and activities. From the mild summers to the windy winters, here's what you can expect from the weather in Newfoundland and Labrador throughout the year.
Summer: A Season of Mild Breezes and Coastal Explorations
Summer in Newfoundland and Labrador is generally mild and breezy, with temperatures ranging from 10°C (50°F) to 20°C (68°F). This is the perfect season for exploring the province's rugged coastlines and engaging in water activities like kayaking and fishing. The mild weather also makes it ideal for hiking and bird-watching, as the province is home to various bird species.
Winter: A Windy Wonderland
Winter in Newfoundland and Labrador is a season characterized by cold and windy conditions, with temperatures ranging from -15°C (5°F) to 0°C (32°F). Despite the chill, it's a fantastic time for winter sports like snowmobiling and ice fishing. The province's unique winter festivals, such as the "Mummers Festival," add a cultural touch to the season.
Spring: A Season of Reawakening
Spring in Newfoundland and Labrador is a cool and damp season, with temperatures ranging from 2°C (36°F) to 10°C (50°F). This is the time when the landscape starts to thaw, and the flora begins to bloom. It's an excellent season for enjoying the first outdoor activities of the year, whether hiking along the trails or participating in the province's spring festivals.
Autumn: A Season of Winds and Colors
Autumn in Newfoundland and Labrador is a season of crisp air and vibrant colors, with temperatures ranging from 5°C (41°F) to 15°C (59°F). The strong winds add an adventurous element to outdoor activities like hiking and sailing. It's also a great time to enjoy the province's harvest festivals and explore its scenic landscapes.
The Chronicles of Time: Newfoundland and Labrador's Historical Tapestry
Newfoundland and Labrador's history is a captivating blend of Indigenous heritage and European exploration. The Beothuk and Mi'kmaq tribes were the original inhabitants, followed by European explorers like John Cabot. The province's maritime history and diverse cultural influences have shaped its unique identity, which is deeply connected to the sea.
The Geographic Canvas: Newfoundland and Labrador's Natural Wonders
Newfoundland and Labrador are divided into two main regions: the island of Newfoundland and the mainland portion, Labrador. The province offers a diverse landscape, from dramatic coastlines to expansive tundra. Each season brings its own charm, whether it's the blooming wildflowers in spring or the drifting icebergs in winter.
A Cultural Mélange: The Essence of Newfoundland and Labrador
The province is a cultural mosaic, with influences ranging from Indigenous communities to European settlers. It hosts various festivals, such as St. John's Regatta Day and the George Street Festival, celebrating its rich heritage. Traditional "kitchen parties" and unique dialects like "Newfie" add another layer to this rich cultural tapestry.
Unique Experiences: The Best of Newfoundland and Labrador
Iceberg Watching: Witness the awe-inspiring icebergs along the coastline.
Puffin Spotting: Visit Witless Bay Ecological Reserve to see North America's largest puffin colonies.
Viking History: Explore L'Anse aux Meadows, the first Norse settlement in North America.
Whale Watching: Experience the majesty of whales in their natural habitat.
Hiking Trails: Discover the East Coast Trail or Gros Morne National Park's Long Range Traverse.
Must-Visit Destinations: Newfoundland and Labrador's Top Attractions
Gros Morne National Park: A UNESCO World Heritage Site.
Signal Hill: A landmark in St. John's with panoramic views.
Witless Bay Ecological Reserve: Home to puffins and other seabirds.
Iceberg Alley: A natural spectacle of drifting icebergs.
L'Anse aux Meadows: A National Historic Site with Viking history.
Why Newfoundland and Labrador Should Be Your Next Destination
Unspoiled Natural Beauty: From the East Coast Trail cliffs to Gros Morne's fjords.
Historical Depth: Explore sites like L'Anse aux Meadows and Signal Hill.
Cultural Richness: Experience traditional music sessions and unique dialects.
Culinary Adventures: Indulge in fresh seafood and try local delicacies like cod tongues.
Genuine Hospitality: Newfoundlanders and Labradorians are known for their warmth and friendliness.
Did You Know?
Newfoundland and Labrador is the only place in North America where you can find a Norse settlement.
The province has its own time zone, Newfoundland Standard Time, which is 30 minutes ahead of Atlantic Standard Time.
St. John's, the capital city, is the easternmost city in North America.
Google Maps Newfoundland and Labrador
Newfoundland and Labrador Cities
Embark on exploring Newfoundland and Labrador, a province known for its rugged coastlines, rich maritime history, and diverse cities and towns. From the bustling capital of St. John's to quaint fishing communities like Bonavista and Fogo, Newfoundland and Labrador offer a unique blend of cultural and natural experiences. Here is a list of cities in Newfoundland and Labrador, organized by their size:
St. John's, Corner Brook, Grand Falls-Windsor, Gander, Happy Valley-Goose Bay, Labrador City, Mt. Pearl, Conception Bay South, Bay Roberts, Carbonear, Marystown, Clarenville, Lewisporte, Bonavista, Channel-Port aux Basques, Deer Lake, Stephenville, Glovertown, Burin, Catalina, St. Anthony, Burgeo, Mary's Harbour, New-Wes-Valley, North West River, Cartwright, Hebron, Holton, Lourdes, Main, Oreway, Port au Choix, Port Union, Portland Creek, Pouch Cove, Red Bay, Rigolet, Rocky Harbour, Roddickton, Seahorse, Seal Bight, St George's, St. Pauls, St. Shotts, Trepassey, West Bay, Winterton, and many smaller communities.
Newfoundland and Labrador Cities
Discover the breathtaking natural landscapes of Newfoundland and Labrador, a province that boasts a diverse range of lakes, bays, and mountain ranges. Whether you're drawn to Lake Melville's serene waters or the Torngat Mountains' rugged peaks, Newfoundland and Labrador offer an outdoor paradise for adventurers and nature lovers alike. Below is a list of notable lakes, rivers, and locations in Newfoundland and Labrador:
Atlantic Ocean, Conception Bay, Dominion Lake, Gulf of St. Lawrence, Harp Lake, Jeddore Lake, Koskaecodde Lake, Labrador Sea, Lac Brule, Lac Joseph, Lake Melville, Long Range Mountains, Minipi Lake, Mistastin Lake, Placentia Bay, Sandwich Bay, Sandy Lake, Smallwood Reservoir, St. George's Bay, Strait of Belle Isle, Torngat Mountains, Trinity Bay, Victoria Lake, Winokapau Lake.
Conclusion
Newfoundland and Labrador, located on the easternmost edge of North America, is a destination that truly captures the essence of Canada. With its rich history, vibrant culture, stunning landscapes, and unique experiences, this province offers something for everyone.
From the moment you step foot in Newfoundland and Labrador, you will be captivated by its charm and beauty. The rugged coastline dotted with picturesque fishing villages, towering cliffs overlooking the Atlantic Ocean, and pristine wilderness waiting to be explored create an unforgettable backdrop for your adventure.
The history and culture of Newfoundland and Labrador are deeply rooted in its European heritage and maritime traditions. You can immerse yourself in centuries-old tales of explorers like John Cabot or visit historic sites such as Signal Hill National Historic Site in St. John's, where Marconi received the first transatlantic wireless signal.
Nature enthusiasts will be delighted by the province's diverse geography. From icebergs drifting along Iceberg Alley to Gros Morne National Park's ancient fjords carved by glaciers millions of years ago, there is no shortage of awe-inspiring natural wonders to discover.
For those seeking unique experiences, Newfoundland and Labrador offer plenty of opportunities to connect with nature and wildlife. Get up close with adorable puffins on Witless Bay Ecological Reserve or witness majestic humpback whales breaching off the coast during their annual migration.
But what truly sets Newfoundland and Labrador apart is its warm hospitality. Locals known as "Newfies" are renowned for their friendliness and welcoming nature. Whether it's sharing stories over a pint at a traditional pub or joining in a lively kitchen party filled with music and laughter – you'll feel right at home here.
So why should you visit Newfoundland & Labrador? Because it offers an escape from the ordinary, a chance to explore breathtaking landscapes while immersing yourself in fascinating history, and an opportunity to disconnect from everyday life while connecting with nature and the warm-hearted people who call this place home.