New Brunswick Unveiled: Your Comprehensive Guide to Canada's Maritime Marvel
Unearth the magic of New Brunswick, Canada's maritime treasure. Situated on the eastern seaboard, this province offers a blend of natural beauty, historical richness, and cultural vibrancy. Whether you're an outdoor adventurer or a history aficionado, New Brunswick promises an unforgettable experience. Let's delve into what makes this province a must-visit destination.
Where is New Brunswick located?
In eastern Canada, New Brunswick is a maritime gem surrounded by the Gulf of St. Lawrence and Quebec to the north. It shares its southern and western borders with the U.S. and Nova Scotia, respectively. Known for its coastal beauty and Acadian culture, it's a province rich in heritage.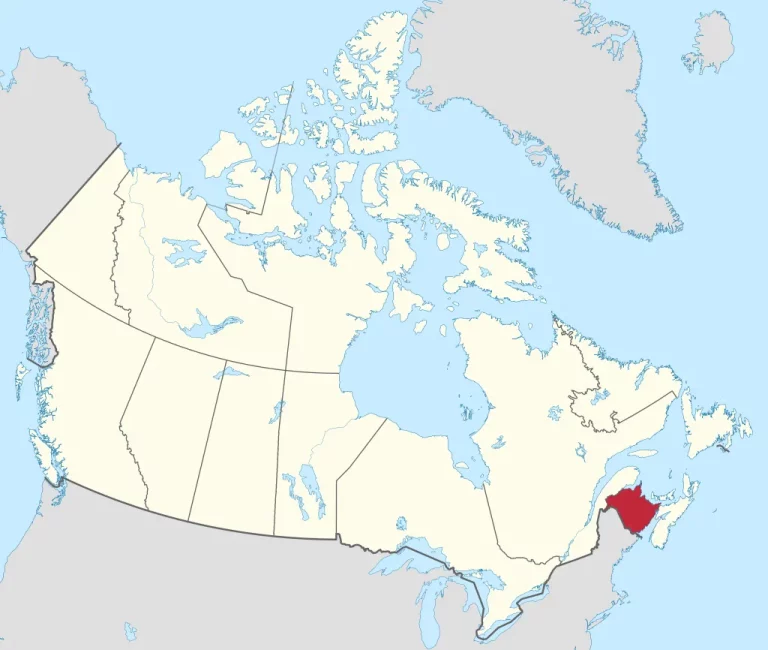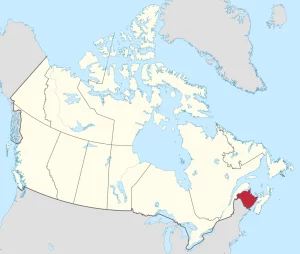 New Brunswick is situated in eastern Canada, with geographical coordinates of approximately 46°30′N 66°00′W. The province is bordered by Quebec to the north, Nova Scotia to the east, the Gulf of Saint Lawrence to the northeast, the Bay of Fundy to the southeast, and the U.S. state of Maine to the west. The province has a surface area of 72,908 km² and is about 83% forested. Its northern half is occupied by the Appalachians, and the province's climate is continental, characterized by snowy winters and temperate summers. The southeast corner of New Brunswick is connected to Nova Scotia at the isthmus of Chignecto. The province lies entirely within the Appalachian Mountain range, and its rivers drain into either the Gulf of Saint Lawrence or the Bay of Fundy.
The Geographic Canvas: New Brunswick's Diverse Landscapes
New Brunswick is a geographical masterpiece bordered by Quebec, Nova Scotia, and Maine, USA. With its rugged coastline along the Bay of Fundy and the Gulf of St. Lawrence, the province is a haven for nature enthusiasts. Inland, you'll discover sprawling forests, serene lakes, and the Appalachian Mountains. Each region, from the Acadian Coastal Drive to the Fundy Coastal Drive, offers its unique charm and outdoor activities.
Seasonal Facts/Trends in New Brunswick
| Season | General Weather Description | Temperature Range (°C) | Temperature Range (°F) |
| --- | --- | --- | --- |
| Summer | Warm and humid | 18°C to 28°C | 64°F to 82°F |
| Winter | Cold and snowy | -20°C to -5°C | -4°F to 23°F |
| Spring | Mild and rainy | 5°C to 15°C | 41°F to 59°F |
| Autumn | Cool and colorful | 8°C to 18°C | 46°F to 64°F |
Navigating the Seasons: A Detailed Guide to New Brunswick's Weather
New Brunswick is a province that offers a rich tapestry of weather experiences, each with its own set of unique activities and attractions. From the warm summers to the snowy winters, here's what you can expect from the weather in New Brunswick throughout the year.
Summer: A Season of Warmth and Waterfronts
Summer in New Brunswick is generally warm and humid, with temperatures ranging from 18°C (64°F) to 28°C (82°F). This is the perfect season for enjoying the province's beautiful coastlines and engaging in water activities like kayaking, sailing, and swimming. The warm weather also makes it ideal for hiking and exploring the natural beauty of the region.
Winter: A Snowy Retreat
Winter in New Brunswick is a season for those who love the cold and snow. With temperatures ranging from -20°C (-4°F) to -5°C (23°F), it's a winter wonderland that offers a variety of activities like skiing, snowboarding, and ice skating. The province's numerous winter festivals add to the charm, making it a must-visit destination for winter enthusiasts.
Spring: A Time of Renewal
Spring in New Brunswick is a mild and rainy season, with temperatures ranging from 5°C (41°F) to 15°C (59°F). This is the time when the landscape starts to come alive, with blooming flowers and the return of migratory birds. It's an excellent season for enjoying the outdoors, whether it's hiking, bird-watching, or simply taking a stroll through the parks.
Autumn: A Season of Colors and Harvest
Autumn in New Brunswick is a season of cool temperatures and vibrant colors, ranging from 8°C (46°F) to 18°C (64°F). The changing leaves offer a picturesque backdrop for outdoor activities like hiking and apple picking. It's also a great time to enjoy the province's harvest festivals and explore its scenic drives.
The Chronicles of Time: New Brunswick's Historical Journey
New Brunswick's history is a fascinating blend of Indigenous heritage and European colonization. The Mi'kmaq, Maliseet, and Passamaquoddy tribes were the original inhabitants, followed by French explorers like Samuel de Champlain. The province played a pivotal role in various conflicts, including the Seven Years' War and the American Revolution, and was one of the four original provinces in the Canadian Confederation of 1867.
A Cultural Mélange: The Essence of New Brunswick
New Brunswick is a cultural mosaic, with influences ranging from Indigenous communities to Acadian settlers. The province is a music, literature, and visual arts hub, hosting events like the Harvest Jazz & Blues Festival and Word Feast. Traditional crafts and a diverse religious landscape add another layer to this rich cultural tapestry.
The Economic Backbone: New Brunswick's Thriving Industries
Forestry, manufacturing, and tourism are the pillars of New Brunswick's economy. The province is a significant exporter of timber and a hub for various manufacturing goods. Its stunning landscapes and historical sites attract tourists, contributing to job creation and revenue.
Must-Visit Destinations: New Brunswick's Top Attractions
Hopewell Rocks: Marvel at the world's highest tides.
Fundy National Park: A paradise for hikers and nature lovers.
Saint John: A blend of history and modernity.
Bay of Fundy: A UNESCO World Heritage Site.
Kouchibouguac National Park: A haven for outdoor activities.
Shediac: The "Lobster Capital" of the world.
Grand Manan Island: A tranquil retreat for solitude seekers.
Why New Brunswick Should Be Your Next Destination
Unmatched Natural Beauty: From the Bay of Fundy to the Appalachian Mountains.
Historical Depth: Explore sites like Kings Landing and Fort Beauséjour.
Cultural Richness: Immerse in Acadian festivals and local art scenes.
Adventure Galore: Hiking, kayaking, and whale-watching await you.
Culinary Adventures: From fresh seafood to traditional Acadian dishes.
Genuine Hospitality: Experience the warmth of New Brunswickers.
Did You Know?
New Brunswick is the only officially bilingual province in Canada.
The Bay of Fundy has the highest tides in the world.
The province is home to the world's longest-covered bridge in Hartland.
New Brunswick has over 50 lighthouses along its coastline.
The province's flower is the Purple Violet.
Google Maps New Brunswick
New Brunswick Cities
Embark on a captivating journey through New Brunswick, a province known for its rich maritime heritage, scenic landscapes, and diverse cities. From the bustling urban centers of Fredericton and Moncton to charming small towns like Aroostook and Barnaby River, New Brunswick offers a wide range of experiences for every traveler. Here is a list of cities in New Brunswick, organized by their size:
Fredericton, Moncton, Saint John, Bathurst, Miramichi, Edmundston, Campbellton, Oromocto, Grand Falls, Shediac, Sussex, Hampton, Sackville, Caraquet, St. Stephen, Quispamsis, Riverview, Rothesay, Salisbury, Bouctouche, Hartland, St. Andrews, St. George, St. Leonard, St. Martins, Plaster Rock, Doaktown, McAdam, Gagetown, Petitcodiac, Blackville, Boiestown, Chipman, Elgin, Harvey, Hillsborough, Lac Baker, Lameque, Mcgivney, Meductic, Minto, Richibucto, Rexton, Stanley, Tracadie-Sheila, Woodstock, and many more.
New Brunswick Lakes, Rivers, and Locations
Discover the natural wonders of New Brunswick, a province that offers an array of stunning water bodies, bays, and rivers. Whether you're interested in exploring the tidal marvels of the Bay of Fundy or kayaking down the Saint John River, New Brunswick is a haven for outdoor enthusiasts. Below is a list of notable lakes, rivers, and locations in New Brunswick:
Bay of Fundy, Cains River, Chaleur Bay, Chignecto Bay, Ciputneticook Lakes, Egmont Bay, Grand Lake, Gulf of St. Lawrence, Long Lake, Miramichi Bay, Saint John River, St. Croix River, St. John River, Tabusintac Bay, Trousers Lake.
Conclusion
New Brunswick, Canada, is a hidden gem waiting to be explored. From its stunning natural landscapes to its rich history and vibrant culture, there is something for everyone in this beautiful province.
Located on the eastern coast of Canada, New Brunswick offers a unique blend of breathtaking coastal scenery and charming small towns. Whether you prefer hiking through lush forests, kayaking along pristine rivers, or relaxing on sandy beaches, this province has it all.
The history of New Brunswick is fascinating and deeply intertwined with the development of Canada as a nation. From the early Indigenous settlements to the arrival of European explorers and settlers, every corner of this province tells a story that shaped its identity.
The culture and traditions of New Brunswick are diverse and celebrated by its residents. The Acadian heritage is particularly strong here, with festivals like Le Festival Acadien de Caraquet showcasing music, dance, food, and art that reflect the Acadian spirit. You'll also find English-speaking communities with their own unique customs adding to the cultural tapestry.
When it comes to economy and industry, New Brunswick boasts a thriving business sector driven by sectors such as forestry, manufacturing, information technology services, and tourism.
The province's strategic location makes it an important transportation hub connecting Atlantic Canada with other parts of North America.
For tourists looking for adventure or relaxation alike, the top tourist destinations in New Brunswick are sure to capture your heart.
From exploring Fundy National Park's majestic coastline to discovering historic sites like Kings Landing, a living museum that takes you back in time, to indulging in fresh seafood at local restaurants, you won't run out of things to do or see!
So why should you visit New Brunswick? Because it offers an authentic experience unlike any other. With its breathtaking landscapes, historical significance, cultural richness, and warm hospitality, this province truly has something for everyone. It's time to pack your bags and get ready for an unforgettable journey!