Ontario facts
Capital: Toronto
Population: 14,223,942 (2021)
Date of Admission: 1867
Provincial Motto: Ut incepit fidelis sic permanet (Loyal it began, loyal it remains)
Provincial flower: white trillium
Time Zones: Central (CST) – (GMT − 6 hours) • Eastern (EST) – (GMT − 5 hours)
Total Area (Sq Km): 1,076,395
Total Area (Sq Mi): 415,599
Quick links: About, Major places, History, Geography, Climate, Google Maps, Facts, What to do, Accommodation, Pictures, Useful information, Further readings.
---
Ontario is a diverse province that includes the vast city of Toronto, the capital city of Ottawa, and the natural wonder of Niagara Falls. Ontario is famous for its varied landscapes, like the Canadian Shield, ancient forests, and more than 250,000 lakes. It is Canada's second-largest province, with Quebec to the east and Manitoba to the west. Ontario is one of the most diverse, multicultural parts of Canada. It has a variety of industries and was once called "the economic powerhouse of Canada" for a good reason. In addition to cultivating crops, mining minerals, manufacturing automobiles, designing software and leading-edge technology, and much more, it's also home to many different festivals, including Caribbean Carnival, Oktoberfest, and the Canadian Aboriginal Festival. One-third of Canada's population lives in Ontario.
About Ontario, Canada
The second largest Canadian province by area, Ontario, takes up the strip of land at the center of Canada. It borders Hudson Bay on its North and Quebec on the east. To its south is the St. Lawrence River-Great Lakes chain, and to its west is Manitoba. The most populous Canadian province, Ontario, is home to more than one-third of Canada's total population. Ontario is the wealthiest province in Canada, as well as the most advanced. It has a large share of the country's natural resources, and its economy is more diversified than any other province. Its position in Canadian politics makes it seem like a boss to people living in other parts of Canada. The area is 1,072,370 square km / 415,599 square miles.
Principal cities and towns
The largest 10 cities in Ottawa by their population in 2016 are Toronto (2,731,571), Ottawa (934,243), Mississauga (721,599), Brampton (593,638), Hamilton (536,917), London (383,822), Markham (328,966), Vaughan (306,233), Kitchener (233,222), Windsor (217,188).
History
The earliest known inhabitants of the Ontario region were Iroquoian-speaking agricultural Huron, Tionontati, and Erie peoples that lived to the south and Algonquian-speaking hunting Algonquin, Ojibwa, and Cree peoples in the northern parts. The French explorer Étienne Brûlé was the first known European to travel among them during an expedition in 1610–1611. He was soon followed by Samuel de Champlain and other French explorers, fur traders, and missionaries. In 1648–1649, members of a league made up of Iroquoian-speaking people dispersed these southern tribes. In 1673 France established Fort Frontenac (Kingston today) to start the military protection of their fur empire. When most of New France was given to Britain in 1763, however, no French colonization occurred in the Ontario region, except for a small farming settlement in what is now Detroit.
The Quebec Act of 1774 established Ontario as an extension of a colony ruled by Quebec during the American Revolution; it was even used as a base for loyalists to attack the American frontier. In 1784, when the United States gained independence from Britain, the region was settled by approximately 10,000 loyalists and Iroquois tribes who had fought for Britain. The Constitutional Act or Canada Bill of 1791 came immediately after dividing Quebec into what would later become Lower Canada (Quebec) and Upper Canada (Ontario). In Upper Canada, they received the English model of representative government and were granted substantial land endowments called the Crown and Clergy Reserves.
Geography
Ontario has two regions that are entirely different. The Northern region is typically defined as everything in Canada north of a line drawn from the Mattawa and Ottawa rivers (at the Quebec border, east of Lake Nipissing) southwest to the mouth of the French River, on Georgian Bay. This region covers approximately 900,000 square km / 350,000 square mi and is mostly Canadian Shield (characteristically marked with a profusion of lakes and rivers), muskeg (bogs), and densely forested rocky terrain. The Southern region is entirely different, consisting primarily of what was originally Vale-Canada (a vast lava plain) spread over 647,000 km / 250,000 square miles. Its rocks are typically younger than those in the north, it has more lakes in its scenery, and its vegetation may vary from thinly clumped trees to mixed forests found in many other regions.
Mountains to see in Ontario are Maple Mountain, Mount McKay, Ishpatina Ridge, Mount Ferguson, Devil Mountain, Tip Top Mountain, Ontario Peak, and Rib Mountain.
The Sudbury area is a region in the Canadian province of Ontario, which has been mined for its rich mineral deposits and hydroelectric power potential. It sits on the plateau, which has an average elevation of 460 meters / 1,500 feet and contains Ishpatina Ridge, which rises to 693 meters / 2,274 feet near Lake Temagami.
Southern Ontario contains gentle hills and low-elevation plains. Its lowest area on the Ottawa River is only meters / 150 feet above sea level, and its highest point in the Blue Mountains south of Georgian Bay is just over 539 meters / 1,770 feet in elevation. From eastern Southern Ontario, an extension of the Canadian Shield known as the Frontenac Axis crosses the St. Lawrence River east of Kingston, forming the Thousand Islands region along its border. Along the province's southern edge lies a series of beautiful lake districts. These regions attract visitors because of their scenic beauty and lavish resorts.
Climate
In Northern Ontario, the climate can vary from that of the districts close to the Great Lakes, which have more than 100 days without frost, to the challenging climate of the Hudson Bay area, where it can be cold for 40 days without snowfall. At Thunder Bay on Lake Superior, January means a mean temperature of -15 degrees Celsius / 5 degrees Fahrenheit; July means an average temperature of 18 degrees Celsius / 64 degrees Fahrenheit, and there are about 700 millimeters / 28 inches of precipitation annually. There are less than 2,160 millimeters / 85 inches of snowfall per year.
The climate in Southern Ontario is generally favorable for agriculture, but local variations exist. The territory east of the moderating influence of the lakes tends to be colder and more humid than the southern and southwestern areas. Ottawa receives an average of just under 900 millimeters / 35 inches of rain and slightly less than 2,160 millimeters / 85 inches of snow yearly, compared with Toronto's approximately 790 millimeters / 31 inches of rain and 1,370 millimeters / 54 inches of snow. In January, temperatures in most southern regions tend to be about −4 °C / 25 °F. In July, they are typically 22 °C / 72 °F. Temperatures in the Ottawa Valley, however, are −11 °M / 13 °F and 21 °C / 69 °F.
Google Maps Ontario
Google Street View is a feature of Google Maps that provides 360-degree panoramic images of many locations worldwide, including the province of Ontario. Here are a few exciting objects and locations that Google Street View in Ontario has captured:
The CN Tower: Google Street View has captured images of the CN Tower, an iconic landmark in the city of Toronto, the tallest free-standing structure in the Western Hemisphere.
Niagara Falls: Google Street View has captured images of Niagara Falls, a group of three waterfalls located on the Niagara River, one of Canada's most popular tourist destinations.
The Royal Ontario Museum: Google Street View has captured images of the Royal Ontario Museum, a museum in Toronto dedicated to natural history, world cultures, and art.
The Parliament Buildings: Google Street View has captured images of the Parliament Buildings, a historic complex located in the city of Ottawa that serves as the seat of the federal government of Canada.
The Toronto Zoo: Google Street View has captured images of the Toronto Zoo, a famous zoological garden located in the city of Toronto that is home to various animals from around the world.
The Aga Khan Museum: Google Street View has captured images of the Aga Khan Museum, a museum in the city of Toronto dedicated to Islamic art and culture.
The Thousand Islands: Google Street View has captured images of the Thousand Islands, a group of small islands located in the St. Lawrence River that is a popular tourist destination.
Did you know?
Ontario is Canada's second-largest province, at over 415,000 sq km / 1,000,000 sq mi. That's more land area than the combined size of France and Spain.
Ontario is home to over 250,000 lakes, which hold about one-fifth of the world's freshwater.
Pelee Island is the southern point of Canada. In addition, it is entirely or partially south of a whopping 27 different U.S. states!
Ontario's Official Flag: The Red Ensign of the province includes the Union Jack, representing Ontario's ties to Britain, and the Coat-of-Arms of the Province.
The white three-petalled flower called the trillium is the official flower of Ontario. They grow in profusion in early Spring on the wild woodland outskirts of the province.
Canada has a wide range of weather conditions, and Ontario does as well. In summer, the temperatures can soar up to 30°C / 86°F, while in the winter, they might drop below -40°C / -40°F.
Niagara Falls is one of the biggest draws to this region and one of North America's most popular tourist attractions.
Toronto is the capital of Ontario and is among the largest cities in Canada, with over 3 million residents.
In Canada, roughly 25% of the population lives within 160 km / 99,41 mi of Toronto.
Toronto is a multicultural city, with residents speaking over 140 languages and 44% of residents having a first language that isn't English or French.
Toronto is a melting pot of culture and diversity. Approximately half the population was born outside of Canada.
With its diverse culinary culture, Toronto has over 8,000 restaurants offering food from places worldwide.
Toronto Zoo is the largest zoo in Canada and the third-largest zoo in the world, housing 16,000 animals of 491 different species.
After 18 years of discussion, Queen Victoria signed the British North America Act in 1867 and chose Ottawa to be the capital of Canada.
What to do in Ontario
Ontario is a destination beyond sight and experience, with a significant range of activities, wonders, and breathtaking sights. One of the most incredible attractions is the CN Tower, which provides visitors with expansive views of Toronto. The ROM features significant collections that enrich visitors' experience and exploration. The many other attractions are Casa Loma, Algonquin Provincial Park, and the National Gallery of Canada.
Ontario is the most visited place in Canada. Niagara Falls attracts millions of tourists annually with its beauty, unique location, and spectacular views overlooking the river and the falls. The natural beauty and activity are unbelievable around Ontario. People can experience that with amazing activities like taking part in activities inside historic buildings, swimming with sea turtles on a free, natural beach, relaxing at a spa, and visiting the amazing art on display.
Accommodation in Ontario
Quality budget-friendly accommodations are easy to find in Ontario when traveling on a budget. They offer basic amenities and clean rooms to meet their clients' needs. Mid-range accommodations: Ontario boasts a vast number of hotels at reasonable prices. They offer a perfect combination of comfort and value for money. They also feature larger rooms than budget-friendly options. Luxury accommodations in Ontario feature large rooms with all the latest and most outstanding amenities. This includes swimming pools, saunas, jacuzzis, and other fashionable facilities.
Reserve a room
Tips for accommodations in Ontario
Our tips for accommodation in Ontario would be to consider staying in a traditional "cottage country" or a "resort town." Ontario is home to many picturesque lakeside towns and cottage country regions, such as Muskoka, Haliburton, and the Kawarthas that offer unique and authentic experiences. These regions often have various accommodation options, such as cottages, cabins, inns, and resorts that are nestled among the area's natural beauty and offer comfortable and cozy stays.
Staying in a resort town like Collingwood, Blue Mountain, or Niagara-on-the-lake can provide an opportunity to experience the region's natural beauty while also having access to amenities and activities such as skiing, hiking, and swimming.
Another tip would be to consider staying in a city like Toronto or Ottawa, where you will have access to a wide range of accommodation options, from budget-friendly hostels and hotels to luxury resorts and a variety of cultural and entertainment opportunities.
| | | |
| --- | --- | --- |
| Budget-Friendly | Mid Range | High End |
| Fullerton Manor Inn, Lundy's Lane, Niagara Falls | One King West Hotel and Residence, Financial District, Toronto | The St. Regis Toronto, Financial District |
| The Business Inn, Ottawa | Sheraton Ottawa Hotel, Downtown Ottawa | Fairmont Chateau Laurier Gold Experience |
| The Only Backpacker's Inn, The Danforth, Toronto | Sterling Inn & Spa, Niagara Falls | Niagara Falls Marriott Fallsview Hotel & Spa |
Booking hotel accommodations in Ontario is easy and convenient thanks to online booking platforms like Airbnb and Booking.com. Still, travelers can find great deals on furnished apartments and private homes that offer room and board services using the room price comparison engine above. With so many options available, there's sure to be an accommodation option that fits your needs and budget.
Pictures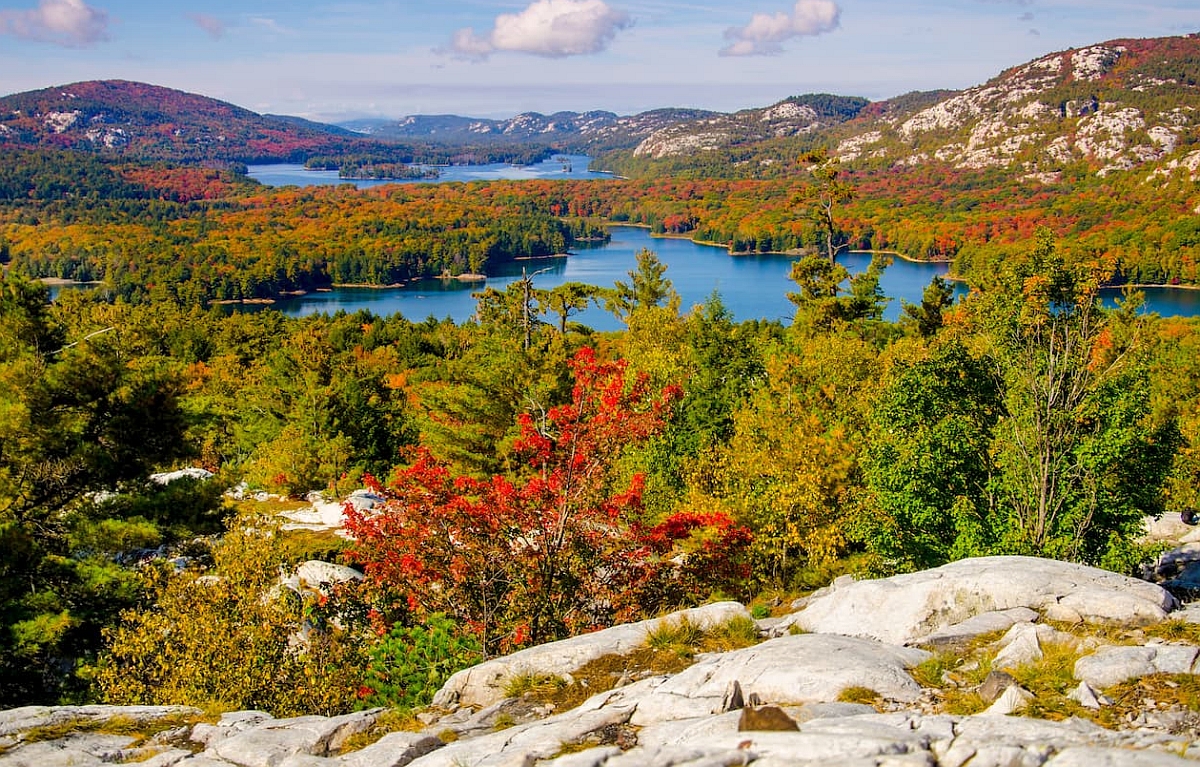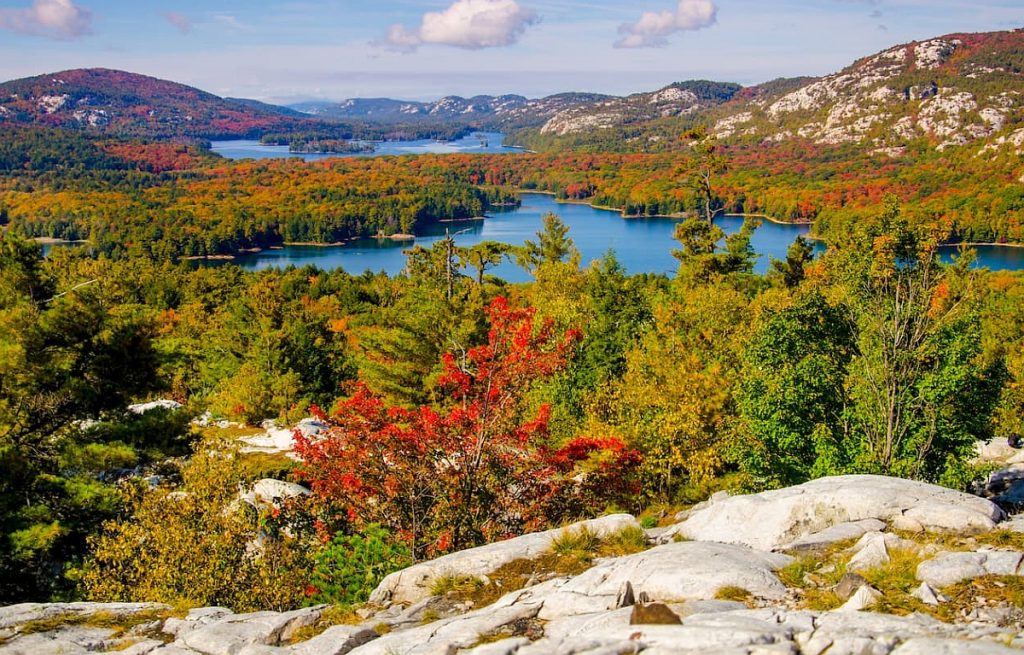 Useful information
One of the most significant features of Ontario is its geographical diversity. Northern Ontario, or "North" for short, includes less than half of the province's population compared to Central and Southern Ontario. This area, also known as "So-Called" Central Ontario, is characterized by its nature and seasonality. If you foster a love for the outdoors and find yourself traveling anytime shortly, consider hitting the road north from Toronto to explore the sights.
There are many ways to travel into and around Ontario, including by air, train, bus, car, and ferry. Find out how to navigate from one point to the next and become familiar with the companies and operators that can help you get there.
Public transportation
Toronto and Greater Toronto Area (GTA)
The Toronto Transit Commission (TTC) is an efficient and convenient way to get around the city seven days a week. A subway system links to buses, streetcars, and a light-rail transit throughout the city and surrounding area; download RocketMan, one of Toronto's favorite transit apps.
Ottawa
Bus
Several bus lines offer service throughout Ontario. They include:
Electric vehicle (EV)
Vehicles that run on electricity are becoming more popular, and Ontario has plenty of places to charge them. You can find fast-charging stations throughout the province, at many gas stations and carpool lots, at hotels, shopping centers, and other public places.
Ferry
You've come so far; you can't stop now! Keep your journey going with a ferry across the province. Some ferries will have cars available for crossing as well. Check each ferry company's website for more information.
Taxis and airport shuttles
Taxi and airport shuttle services offer transportation to and from major airports in Ontario, some with door-to-door service. Learn about the long-distance shuttle service at Toronto Pearson Airport. Some of the most popular service providers include:
International Airports in Ontario
Ontario has several international gateways, but Toronto and Ottawa are the two main gateway airports. They serve most of the major airlines and charter companies in Canada. Here is a list of Ontario's major airports:
Domestic airports in Ontario
Although international airports provide flight services all over the world, domestic airports can also offer solutions locally.
Train
Train travel can be convenient for shorter trips, such as from one city to another or from one province to the next. Train providers include:
VIA Rail Canada – VIA Rail provides a passenger rail service in the Greater Toronto Area, Ottawa, Niagara Falls, and Southwestern Ontario. Express trains serve most routes in the area for those who need to travel shorter distances between cities.
Union Pearson Express is a high-speed, air-rail link connecting the country's two busiest transportation sources — Toronto Pearson International Airport and Union Station, located in Toronto.
GO Transit covers regional public transit in Greater Toronto, Hamilton, and Niagara. The Niagara Parks Travel Package includes a round-trip GO Transit fare plus a connecting two-day WEGO bus ticket!
You may also be interested in
Did you like this Ontario map and information page? Please don't forget to share or bookmark this content on Canada Maps.com!