Google Maps is one of the most popular web mapping tools on the planet. Millions of people use it daily to find their way around the world. Adding Google Maps to your website is a great way to give your visitors a more immersive experience. Not only can you embed maps directly on your pages, but you can also use them as interactive maps for directions and location-based searches. Not sure how to add Google Maps to your website? Check out our guide for step-by-step instructions. You'll be up and running in no time!
What is Google Maps?
Google Maps is a mapping service provided by Google. It allows users to view maps and get directions to places. Users can add markers and descriptions to maps and share them with others. Maps can be integrated into websites or applications.
What are the benefits of using Google Maps on your website?
There are several benefits to using Google Maps on a website:
Improved user experience: Embedding a Google Map on your website can make it easier for users to find your business location, especially if they are unfamiliar with the area.
Enhanced functionality: Google Maps offers a range of features, such as driving directions, street view, and business listings, which can enhance the functionality of your website.
Increased credibility: Including a Google Map on your website can increase the credibility of your business, as it shows that you are willing to make it easy for customers to find you.
Mobile compatibility: Google Maps is mobile-friendly, so that it will work seamlessly on smartphones and tablets.
Customization options: You can customize the map's appearance to match your website's design and add markers and other custom elements to highlight specific locations or points of interest.
Integrating Google Maps into your website can provide many benefits, including improving the user experience, enhancing functionality, increasing credibility, and making your website mobile-friendly.
There are a few additional benefits to consider when deciding whether to embed Google Maps on your website:
Increased traffic: If your website includes a Google Map, it may be more likely to appear in search results when users search for directions or a specific location. This can increase traffic to your website.
Improved search engine optimization (SEO): Google Maps can help improve your website's SEO by increasing the number of high-quality, relevant websites linking to your site.
Increased customer engagement: Adding a Google Map to your website can encourage customers to explore your location and learn more about your business. This can increase customer engagement and lead to increased sales or conversions.
Better local search visibility: Google Maps can help your business show up in local search results, which can be particularly important for small businesses or those with a local focus.
Enhanced accessibility: For users with disabilities, Google Maps can provide an accessible way to explore and interact with your website.
Embedding Google Maps on your website can provide various benefits, including increased traffic, improved SEO, increased customer engagement, better local search visibility, and enhanced accessibility.
How to add Google Maps to your website
Adding Google Maps to your website is easy. Just fill out the form and click the "Generate Google Maps" button. You'll then be able to see and copy the embeddable code below Google Maps. Once you've finished, copy the embed code and paste it into your website's HTML code.
Google Maps Embed – Generate an HTML code
Please fill out the form below and generate the map. If you find everything fine, copy the code sample that you find below and paste it into your website.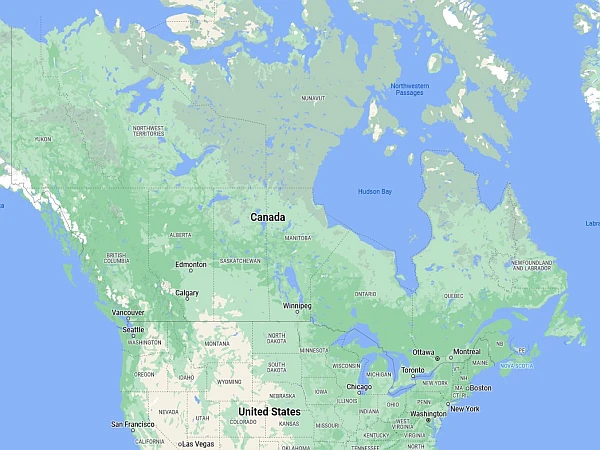 The interactive Google Map will appear after the above data has been filled in.
Once you have entered the address and clicked on the Generate Google Maps button, you will see the code here that you can freely insert into your website, adding Google Maps (for example) to the contact menu.
Conclusion
Adding Google Maps to your website can be a great way to give your visitors a 360-degree view of the area around your business. Not only can you show them where you are, but you can also show them what's nearby and what other attractions or points of interest might be of interest. With so many businesses using Google Maps, there is no reason not to include it in yours!
If you find this Google Maps embedder tool helpful, please share this page with others! Thank you.
Visit this page for an interactive Google Maps, or follow this link for driving directions.