Welcome to CanadaMaps.com, your one-stop destination for exploring and discovering all Canada offers. Whether you're a backpacker looking for a budget-friendly hostel or a traveler searching for a comfortable place to stay, we've got you covered.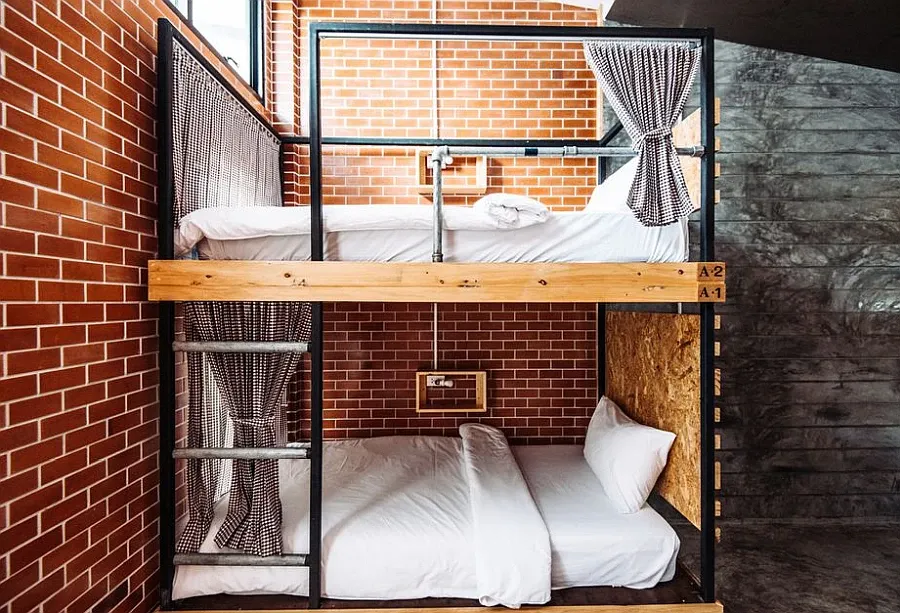 Traveling in Canada can be expensive. It may even be the costliest of all countries due to three sizeable expenses: transportation, accommodation, and food. Norway, Sweden, and Denmark are expensive, yet they are relatively small and densely populated. Canada is huge but sparsely populated, so you will likely need to hit the road for long drives if you want to see the sights. Hostels are seldom found in smaller towns – there might even be only one – while camping in the summertime or staying at a family-run bed and breakfast is more common. This destination differs vastly from Europe or the US since visitors tend to be older, have more money than most backpackers, or come with families traveling in RVs.
The outdoors is the ideal place to travel in Canada. Big cities like Vancouver, Toronto, and Montreal are fun. Still, they don't represent the "Spirit of Canadian Travel" as well as the stunning rugged natural parks from Labrador to the Yukon. It's hard to get out into the wilderness.
We're excited to announce the addition of the Hostelworld widget to our site, making it easier than ever to search and book hostels in Canada. You can find the perfect place to stay in almost any Canadian city with just a few clicks. Browse through a wide selection of hostels, read reviews from other travelers, and book your stay today. Start planning your next Canadian adventure with CanadaMaps.com!
Tips for reserving the best hostel in Canada
Canadians are the friendliest people on earth, and you'll find Canada to be incredibly welcoming. Winter brings Canadians together unexpectedly, and you can start any conversation by mentioning the weather. It can be pretty quiet sometimes in the off-season, but the high season is from May to September.
Research different options: Before booking a hostel, choose different research options in the area you'll be staying in. Look at reviews from other travelers, check out the hostel's website, and compare prices to find the best option for you.
Read reviews carefully: Hostel reviews can be very helpful in giving you an idea of what to expect. Pay attention to comments about the hostel's cleanliness, safety, and location.
Check the location: Make sure the hostel is safe and convenient, close to transportation and main tourist attractions.
Consider the amenities: Consider what you need during your stay, and ensure the hostel has those amenities. For example, if you need a place to do laundry or a kitchen to cook your meals, make sure the hostel has those facilities.
Book early: Popular hostels can fill up quickly, so it's best to book as early as possible to ensure you get a spot.
Check the cancellation policy: Before you book, read the hostel's cancellation policy to know what to expect if you need to change your plans.
Look for discounts: Some hostels offer discounts for booking in advance or staying multiple nights. Keep an eye out for these deals to save money on your stay.
Cash and credit: If you are unfamiliar with how credit cards work, credit cards charge up to 3% as a fee to the business, which is how you get those great 1% cash-back deals. All hostels in Canada accept credit, but they may charge a 3-5% credit card fee. Generally, they don't have to charge for accepting credit cards but don't be surprised if they do to get your money back. Cash is accepted at all times.
Costs: The cost of a single bed in a mixed dorm can range from $20 to USD 40. A small town may charge $20 to $25, but a big destination such as Banff, Jasper, Whistler, or Montreal will charge an outrageous $35 to $40 per bed. There are few cheaper alternatives in the winter skiing season, and hostels know that a hotel will cost $90 to $200 per night.
Where to choose a hostel to stay in Canada?
Canada is home to many great cities that are perfect for staying in a hostel. Here are some of the best options:
Toronto: Toronto is one of Canada's most popular tourist destinations, and for a good reason. It's a vibrant, cosmopolitan city with a wide variety of things to see and do. Many hostels in Toronto cater to budget travelers, and many are located in the heart of the city, making it easy to explore.
Vancouver: Vancouver is another great city to stay in a hostel. This coastal city is known for its natural beauty, and there are many hostels that offer great views of the mountains and the ocean. Hostels in Vancouver are also well-connected to the city's public transportation system, making it easy to get around.
Montreal: Montreal is a great city for budget travelers. This French-speaking city has a rich history and culture, and many hostels are located in the heart of the city, close to all the main attractions.
Quebec City: Quebec City is a great option for travelers who want to experience the unique culture of Quebec. The old town is a UNESCO World Heritage Site, and hostels here are conveniently located near the main tourist attractions.
Banff: Banff is one of Canada's most popular tourist destinations, and it's a great place to stay in a hostel. This mountain town is located in the heart of the Canadian Rockies, and many hostels offer spectacular views of the mountains.
Tofino: Tofino is a surfer's paradise on Vancouver Island's west coast. The town is surrounded by the Pacific Ocean, mountains, and ancient rainforests. It's a great place to stay in a hostel if you're looking for adventure, nature, and a laid-back atmosphere.
These are just a few examples of the many great cities in Canada where you can find great hostels. Each city has its own unique charm and attractions, and hostels offer a great way to experience them.
Why you should choose Hostelworld
Hostelworld is a popular website for booking hostels, and it's a great choice for travelers looking to book a stay in Canada for several reasons:
Wide selection: Hostelworld offers a wide selection of hostels in Canada, making it easy to find a place to stay in any Canadian city. You can browse through many options, read reviews from other travelers, and compare prices to find the perfect hostel for you.
User-friendly: Hostelworld's website is user-friendly and easy to navigate, making it simple to find the information you need and book your stay.
Reliable reviews: Hostelworld offers reliable reviews from other travelers, which can help you better understand what to expect from a hostel before you book.
Secure booking: Hostelworld uses secure encryption to ensure that your personal and payment information is safe when you book a hostel.
24/7 customer support: Hostelworld offers 24/7 customer support, so you can contact them if you have any questions or issues during your booking process.
Convenience: Hostelworld's widget can be integrated into your website, making it easier for your audience to search for and book hostels in Canada.
Loyalty program: Hostelworld's "Generator Travelers Club" loyalty program offers exclusive perks and discounts for frequent bookers.
Overall, Hostelworld is a reliable and convenient choice for booking hostels in Canada, providing a wide selection of options, easy booking, and useful reviews from other travelers.