British Columbia, also known as BC, is a beautiful province in Canada that attracts many visitors from around the world. BC has much to offer with its diverse landscape of mountains, forests, and coastline. To make your travels in this stunning province even more enjoyable, we have created a map that includes important landmarks, highways, secondary roads, and more.
British Columbia National Parks Map
This map shows cities, towns, rivers, lakes, highways, secondary roads, airports, reserves, national parks, and provincial parks in British Columbia.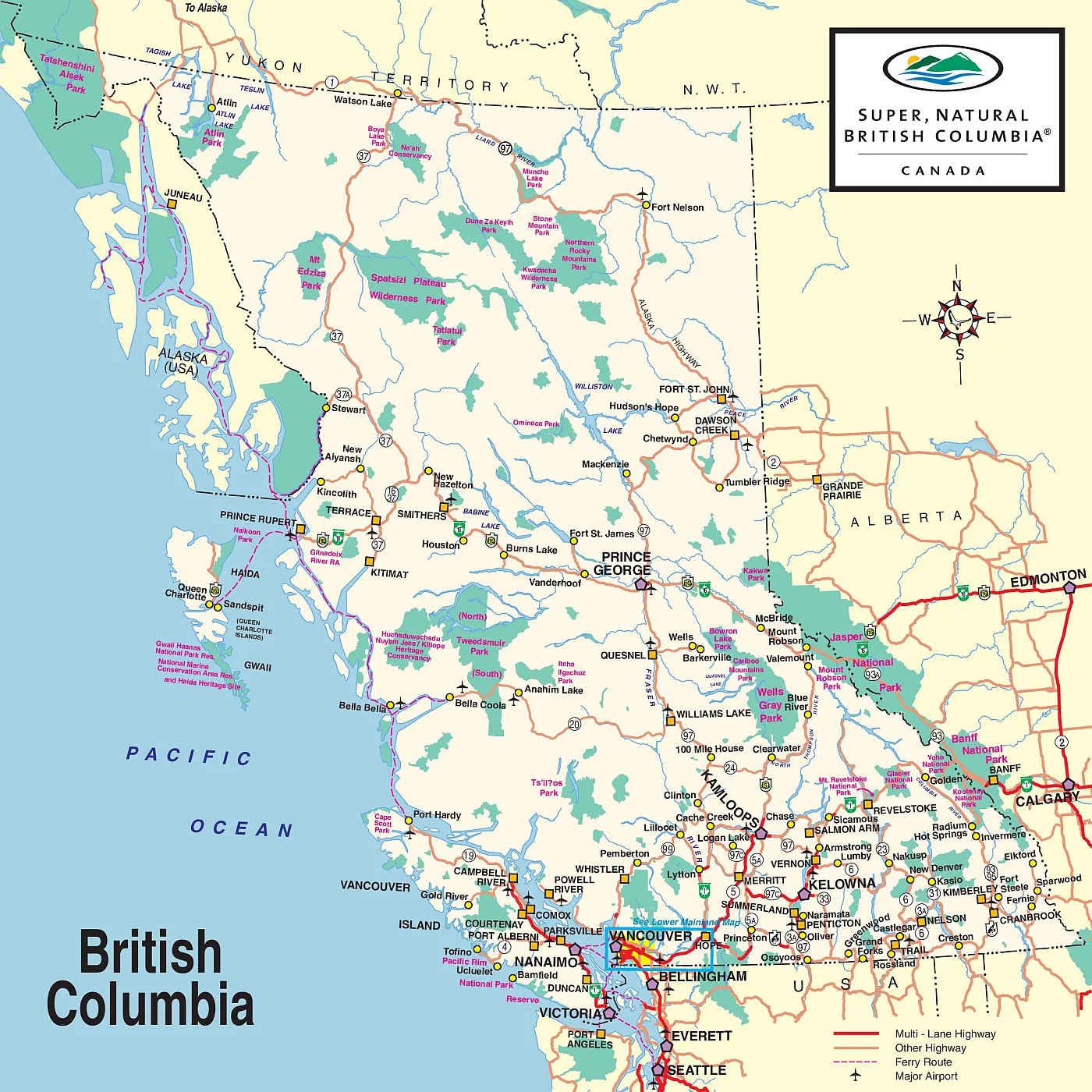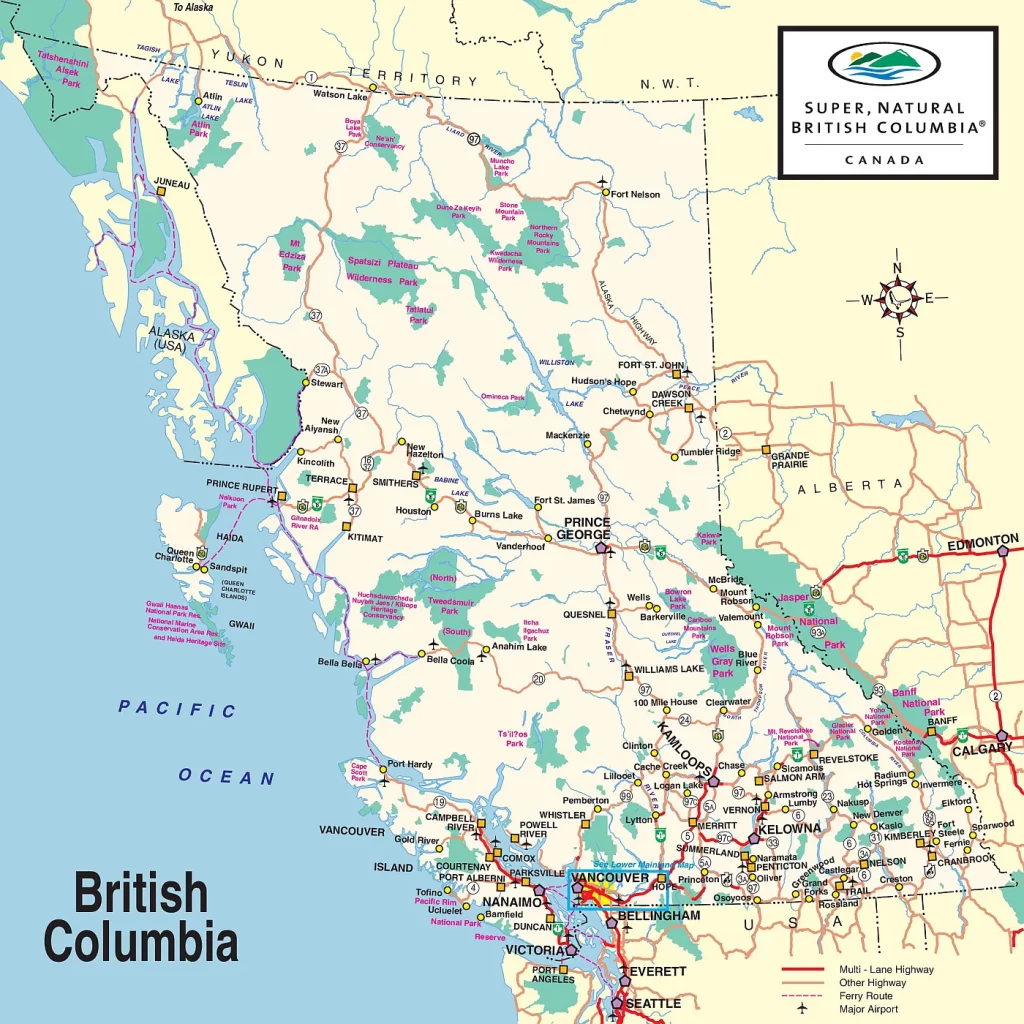 Please visit this page for other map resources or Google Maps.
What are such maps used for?
Maps of British Columbia are essential for travelers who want to explore the province's natural beauty and cultural offerings. They help visitors plan their routes, locate essential landmarks and attractions, and easily navigate the roads. Whether planning a road trip, hiking adventure, or city exploration, having a map of British Columbia is crucial for making the most of your travels.
Did you know about British Columbia?
British Columbia has over 20,000 lakes, making it a popular destination for fishing, boating, and other water activities.
The province has seven national parks, including Glacier National Park, Pacific Rim National Park, and Yoho National Park.
BC is the largest producer of blueberries in Canada and the third-largest producer of cranberries in the world.
The province has many diverse First Nations communities with unique cultures, traditions, and languages.
Conclusion
British Columbia is a province rich in natural beauty, cultural heritage, and opportunities for adventure. With this map, you can explore the province's cities, towns, rivers, lakes, highways, and more with confidence and ease. Whether you are a resident or a first-time visitor, we hope this map will help you make the most of your travels in British Columbia.