Welcome to CanadaMaps.com, your go-to source for detailed maps of Canada. In this blog post, we'll explore the beautiful province of Ontario, known for its stunning natural beauty, bustling cities, and rich cultural heritage. Our map provides a comprehensive overview of the province, highlighting the key destinations, highways, and natural features that make Ontario a popular tourist destination.
Ontario Road Map
This map shows Ontario's cities, towns, highways, main roads, secondary roads, rivers, lakes, national parks, and provincial parks.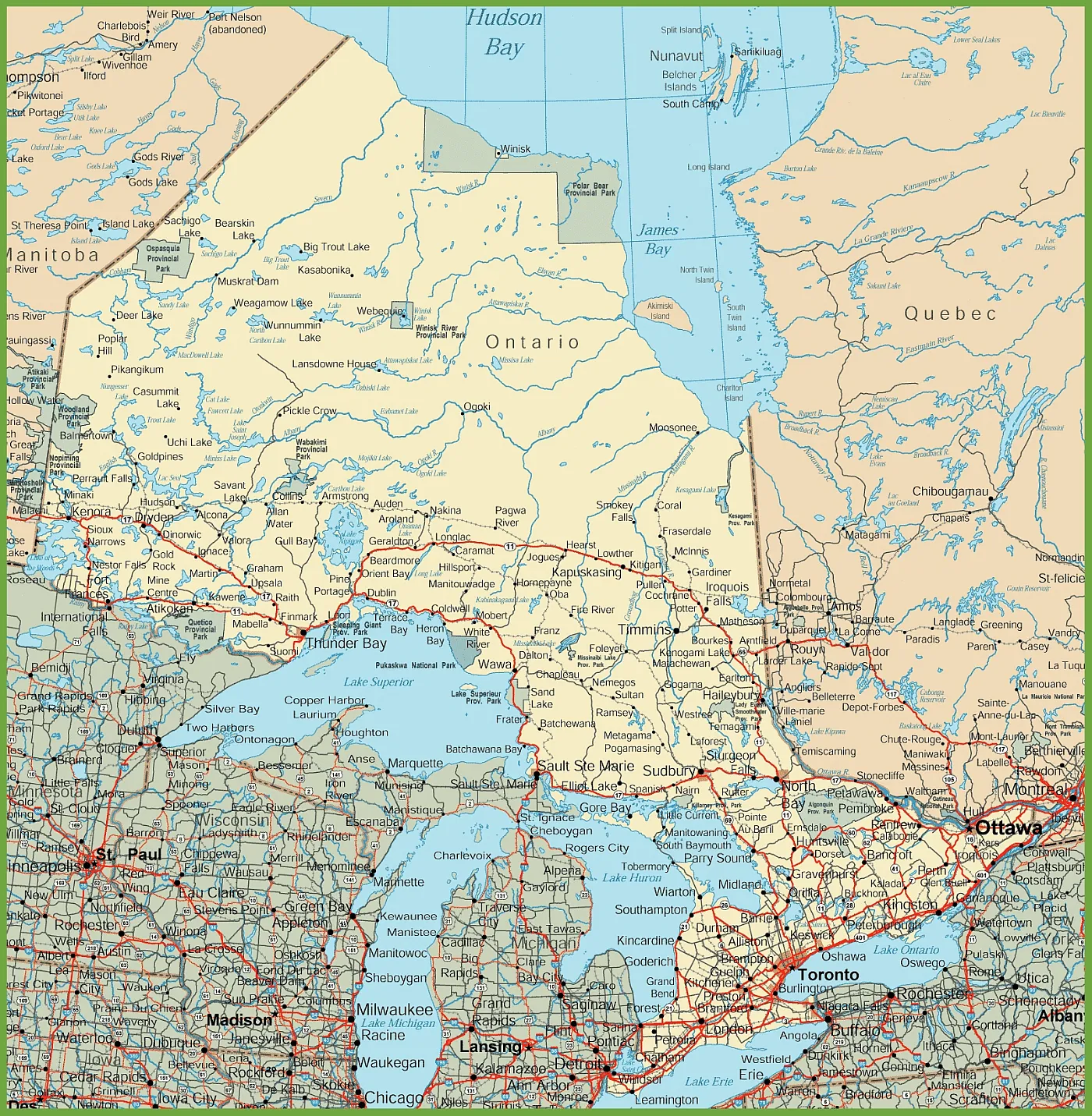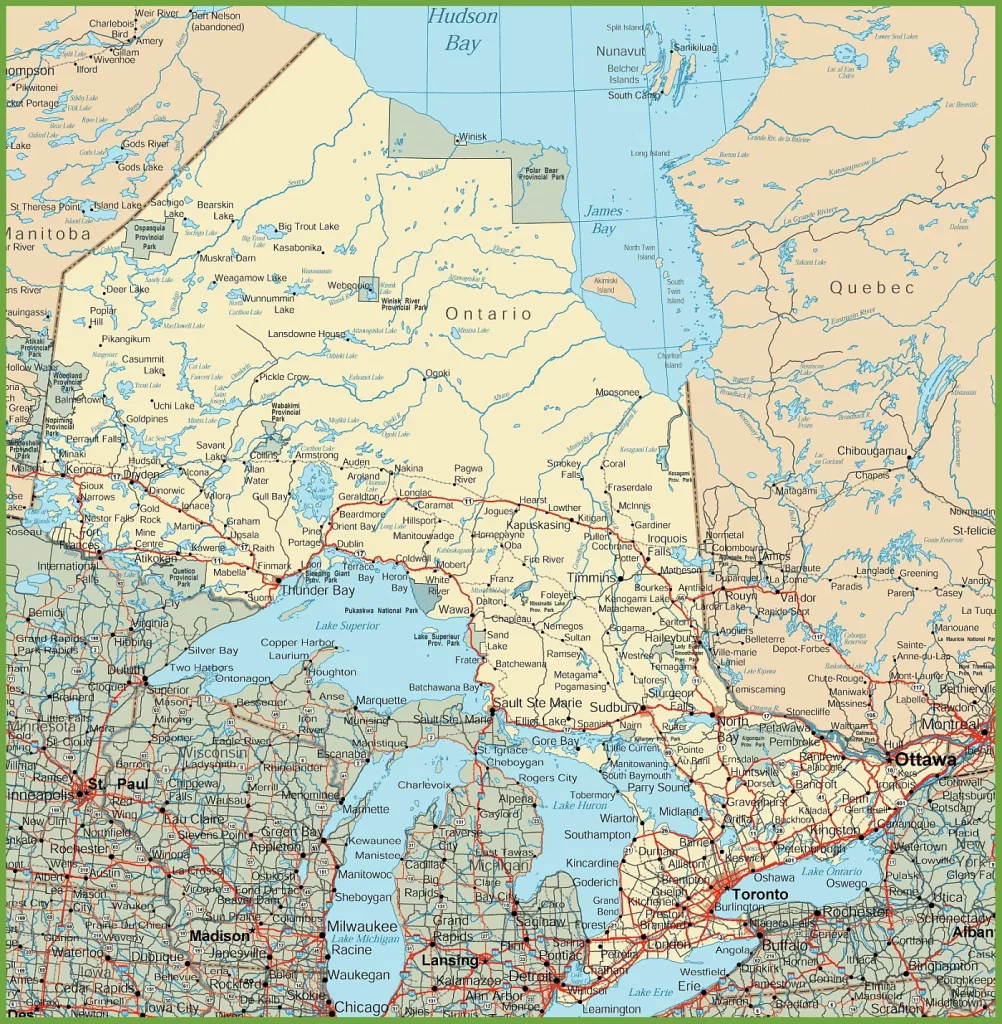 Please visit this page for other map resources or Google Maps.
What Are Such Maps Used For?
Maps of Ontario are an essential tool for visitors to the province, providing valuable information about the area's key attractions, cities, towns, and natural features. This map of Ontario is a valuable resource for anyone planning a trip to the province, as it shows the main highways, secondary roads, and key destinations, including national and provincial parks, cities, and towns.
Did You Know About Canada?
Ontario is the largest province in Canada, covering over one million square kilometers. With such a vast area, it's no surprise that the province is home to some of the most stunning natural landscapes in the country. The map highlights Ontario's most famous natural attractions, including the world-famous Niagara Falls, the breathtaking Algonquin Provincial Park, and the stunning Lake Superior Provincial Park.
In addition to its natural beauty, Ontario is home to several major cities, including Toronto, Ottawa, and Hamilton. The map shows the location of these cities, along with several smaller towns that are popular with tourists. It also highlights some of the key cultural attractions in Ontario, including the Canadian Museum of History in Ottawa, the Royal Ontario Museum in Toronto, and the Art Gallery of Ontario.
Conclusion
In conclusion, this map of Ontario is a must-have resource for anyone planning a trip to the province. It provides visitors valuable information about the area's key destinations, natural features, and cultural attractions. Whether planning a road trip or visiting one of the province's many national or provincial parks, this map will help you make the most of your time in Ontario.