Welcome to CanadaMaps.com, where we provide detailed maps of Canada to help you navigate and explore this beautiful country. In this blog post, we'll be focusing on the province of Ontario and its many natural wonders and cities. Our map showcases the critical destinations in Ontario, providing visitors with a valuable tool for planning their trip and navigating the province.
Map of Ontario with Cities and Towns
This map shows Ontario's cities, towns, rivers, lakes, Trans-Canada highways, major highways, secondary roads, winter roads, railways, and national parks.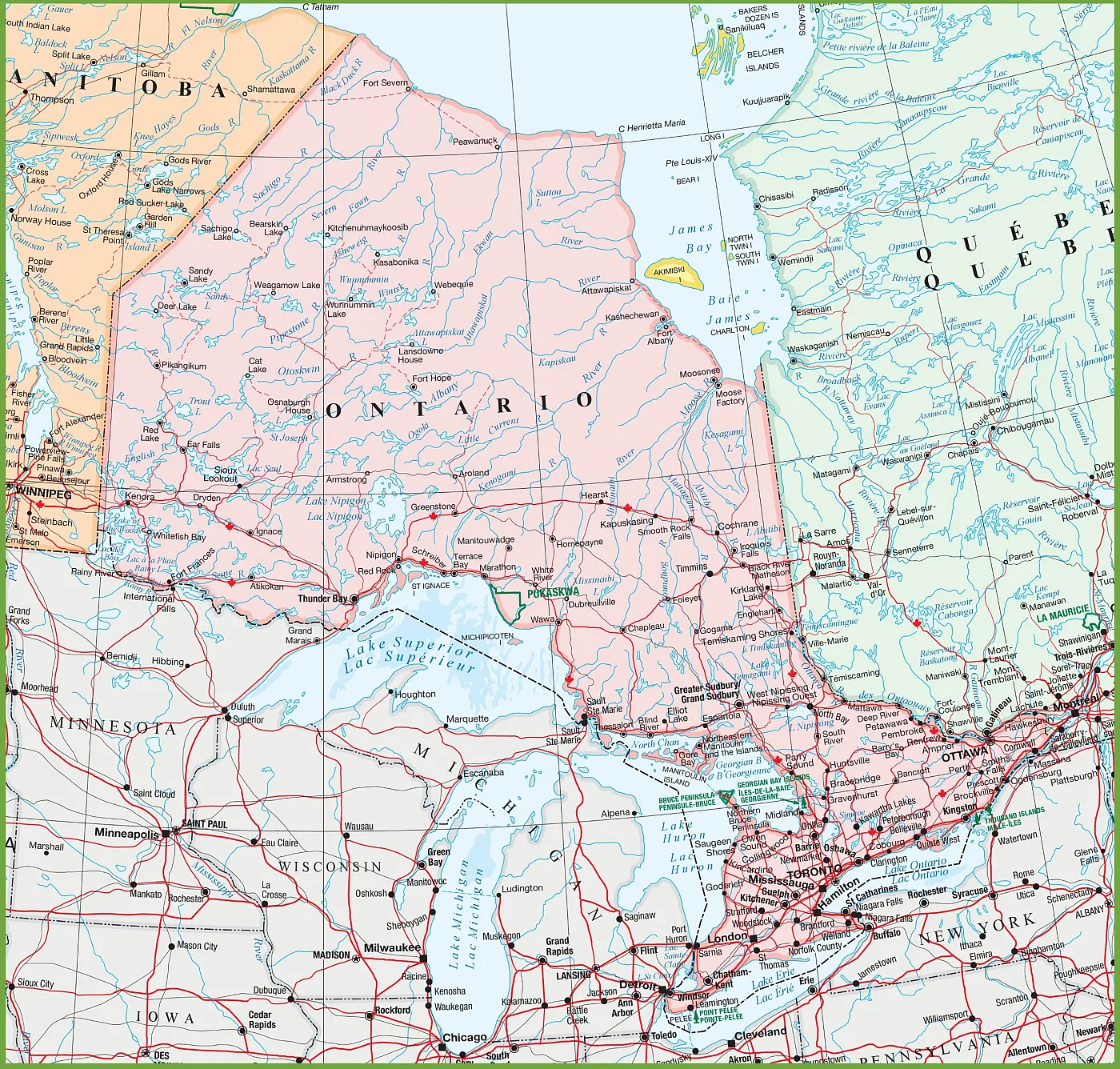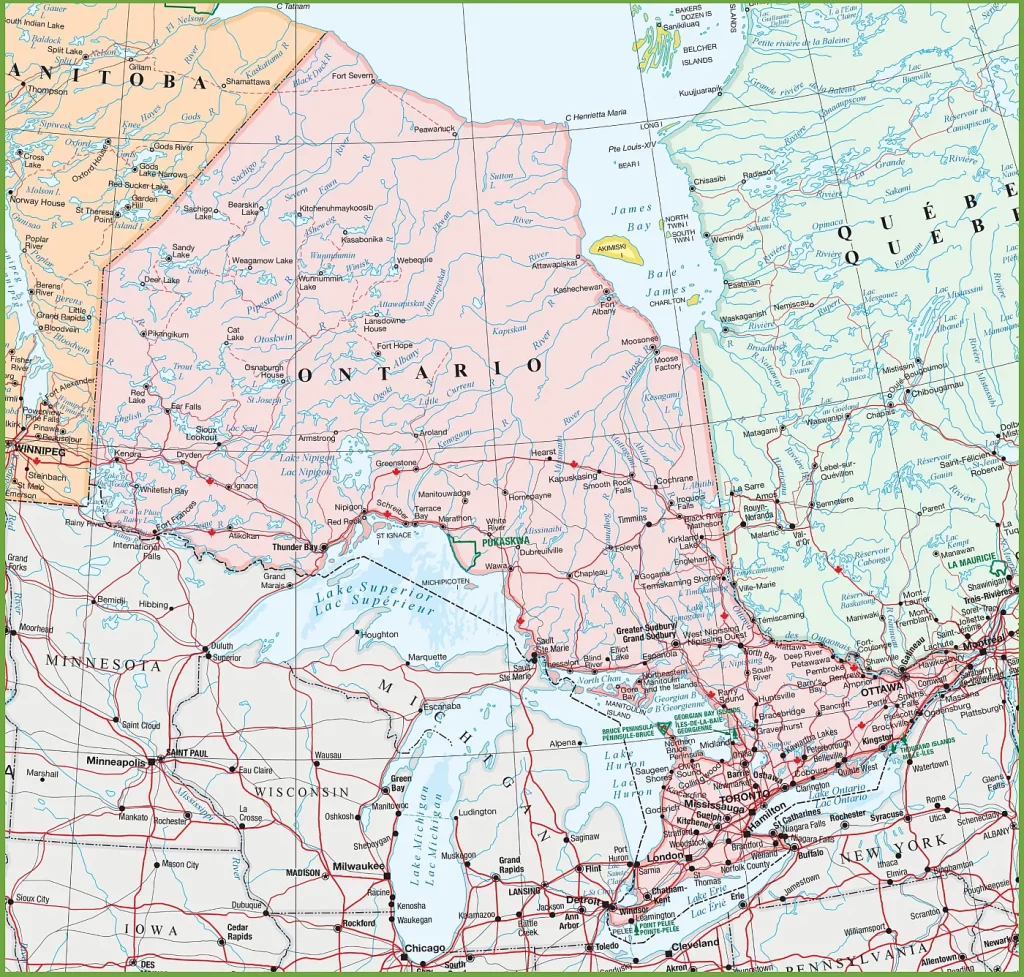 The map of Ontario with cities and towns is a comprehensive visual guide rendered at a high resolution of 2541×2425 pixels. It meticulously marks the locations of urban areas from the smallest towns to the largest cities, providing a detailed layout of the province's human geography. The map includes road networks, water features, and possibly points of interest, serving as an invaluable tool for navigation and planning visits to Ontario's diverse regions.
Please visit this page for other map resources or Google Maps.
What Are Such Maps Used For?
Maps of Ontario are an essential tool for visitors to the province, providing valuable information about the area's key attractions, cities, towns, and natural features. This map of Ontario is an indispensable resource for anyone planning a trip to the province, as it highlights the key cities and towns, including their proximity to rivers, lakes, and national parks. It also shows the major highways, secondary roads, and winter roads, making it easier for visitors to plan their routes and travel safely.
Did You Know About Canada?
Ontario has over 250,000 lakes, making it a paradise for fishing, boating, and other water activities. The map highlights some of the most beautiful lakes in the province, including Lake Ontario, Lake Huron, and Lake Superior. It also shows the many rivers flowing through Ontario, including the mighty Ottawa River, which is over 1,200 kilometers long.
The map also showcases the many national parks in Ontario, including Algonquin Provincial Park, one of the province's most popular parks. Visitors can explore the park's vast wilderness, home to moose, black bears, and other wildlife. The map also highlights the Trans-Canada Highway, the longest highway in the country, stretching over 7,000 kilometers from coast to coast.
Conclusion
In conclusion, this map of Ontario is an essential tool for anyone planning a trip to the province. It provides visitors with valuable information about the key destinations, natural features, and national parks in the area. Whether planning a road trip or visiting one of the province's many attractions, this map will help you make the most of your time in Ontario.