Welcome to CanadaMaps.com, your go-to source for comprehensive maps of Canada. Our maps provide valuable information about the land's geography, topography, and features, allowing you to explore and navigate Canada easily. Whether you're planning a road trip or hiking adventure or want to learn more about Canada, our maps have covered you.
For this particular map, we'll be showcasing the province of Alberta, located in western Canada. Alberta is known for its diverse terrain, stunning natural landscapes, and world-renowned national parks. Our map highlights Alberta's major cities, towns, rivers, lakes, highways, and national parks, providing valuable information for anyone exploring the province.
Large Detailed Map of Alberta with Cities and Towns
This map shows Alberta's cities, towns, rivers, lakes, Trans-Canada highways, major highways, secondary roads, winter roads, railways, and national parks.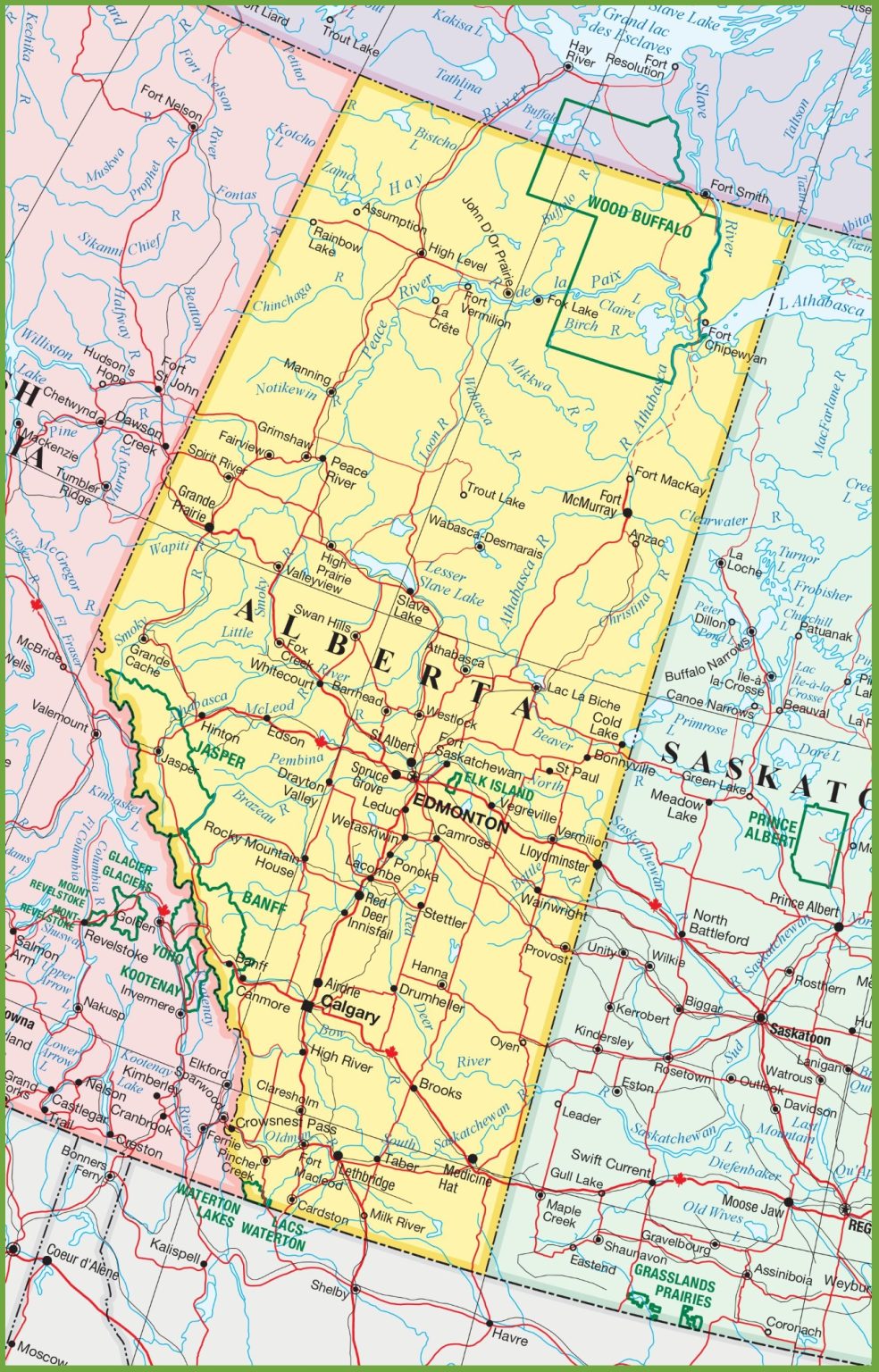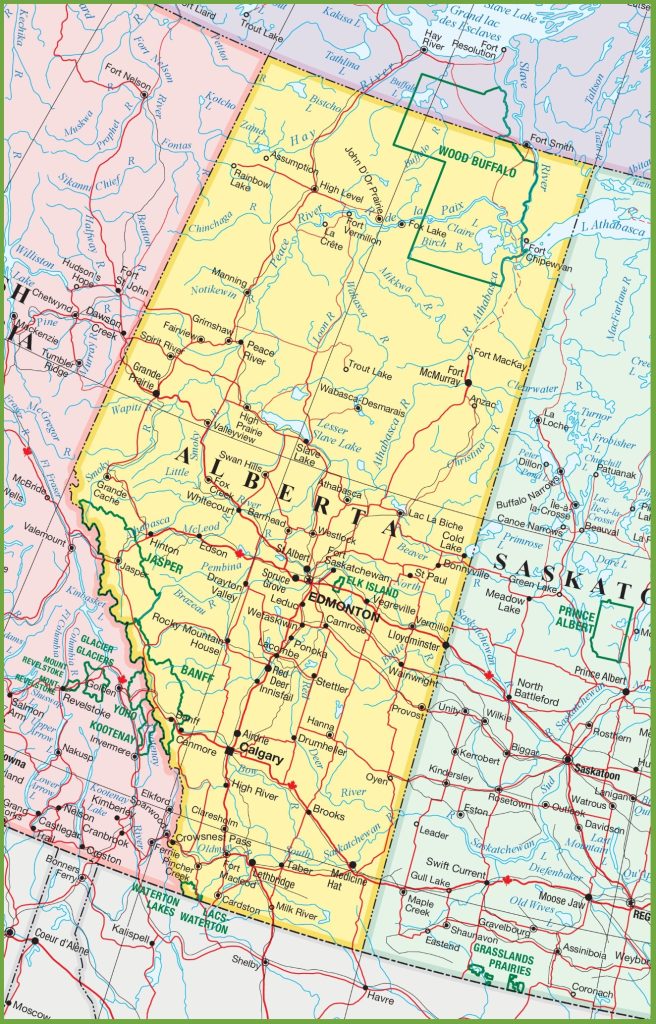 Please visit this page for other map resources or for Google Maps.
What Such Maps Are Used For
Maps have been used centuries to help people navigate and explore new territories. They provide valuable information that allows us to locate and understand the features of the land, including rivers, lakes, towns, cities, and highways. In today's world, maps are widely used in various fields, including transportation, urban planning, emergency management, and tourism.
For instance, a map of Alberta can be an excellent tool for anyone planning a road trip, as it provides valuable information about the major highways, secondary roads, and winter roads that connect different cities and towns. It can also be helpful for hikers, campers, and nature enthusiasts who want to explore Alberta's beautiful national parks and scenic spots.
Did You Know About Canada?
Canada is the second-largest country in the world, covering an area of 9.98 million square kilometers. It is known for its stunning natural landscapes, diverse wildlife, and friendly people. Alberta is one of Canada's ten provinces located in the western part of the country. It is home to some of Canada's most iconic attractions, including the Rocky Mountains, Banff National Park, and the Calgary Stampede.
The map of Alberta showcases the province's diverse terrain, which includes vast prairies, rolling foothills, and rugged mountains. It highlights the major rivers that flow through the province, including the North Saskatchewan River, the Bow River, and the Athabasca River. These rivers provide essential water resources and recreational opportunities such as fishing, rafting, and kayaking.
The map also shows the national parks in Alberta, including Banff National Park, Jasper National Park, and Waterton Lakes National Park. These parks are renowned for their breathtaking scenery, wildlife, and outdoor activities like hiking, skiing, and camping.
Conclusion
In conclusion, a map of Alberta is an essential tool for anyone exploring the province. It provides valuable information about the major highways, secondary roads, rivers, lakes, and towns, allowing visitors to plan their trips efficiently. Additionally, it showcases the beauty and diversity of the province, highlighting the national parks, which are some of Canada's most iconic attractions.