The Northwest Territories is a vast and diverse region of Canada, home to stunning natural landscapes, rich cultural heritage, and unique linguistic traditions. From its challenging rivers and national parks to its official languages and weather patterns, the NWT offers visitors many experiences to explore and enjoy. This guide will provide an overview of the various maps, official languages, weather patterns, and safety guidelines that can help visitors make the most of their time in the Northwest Territories.
Northwest Territories Official Languages Map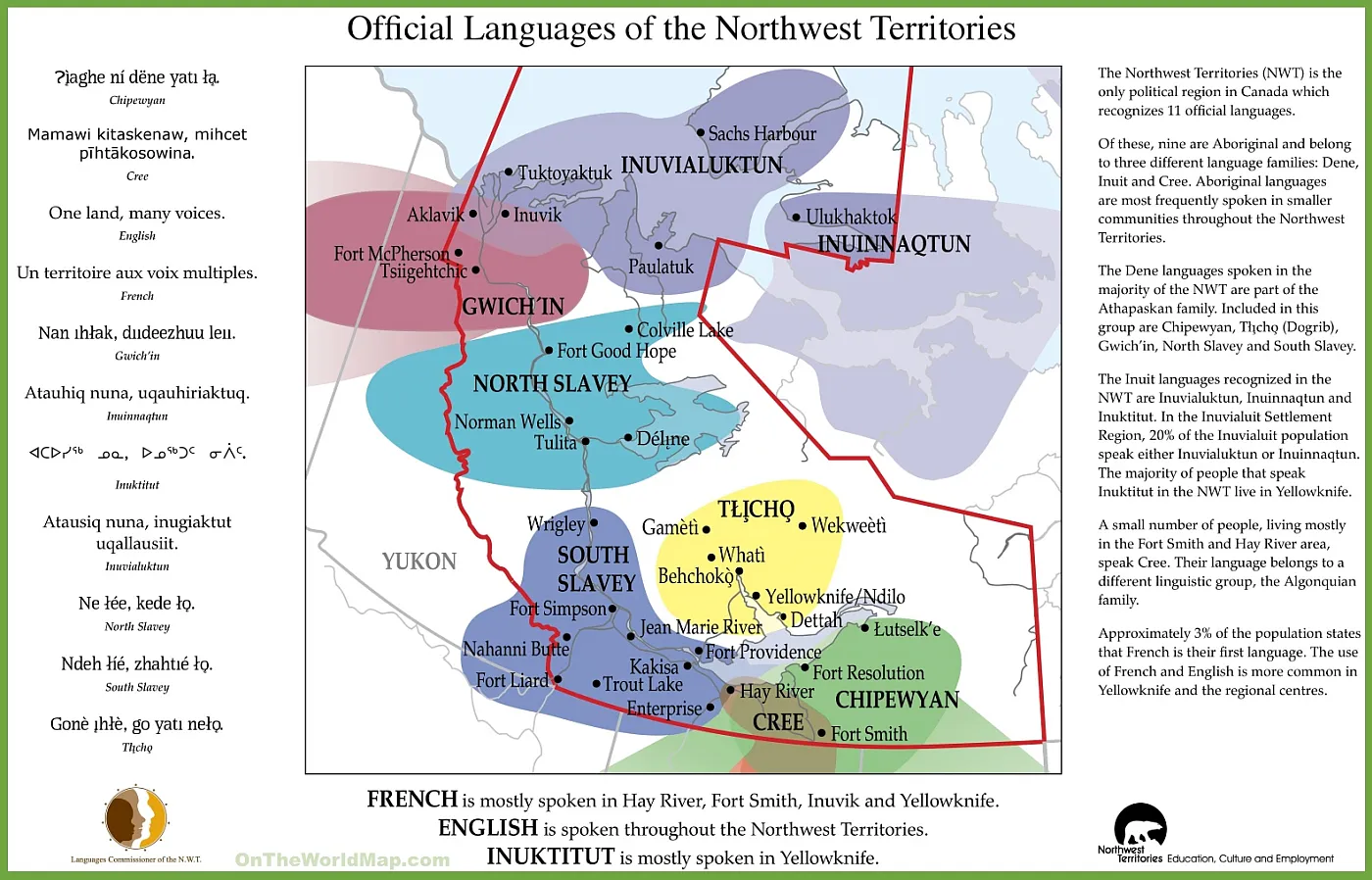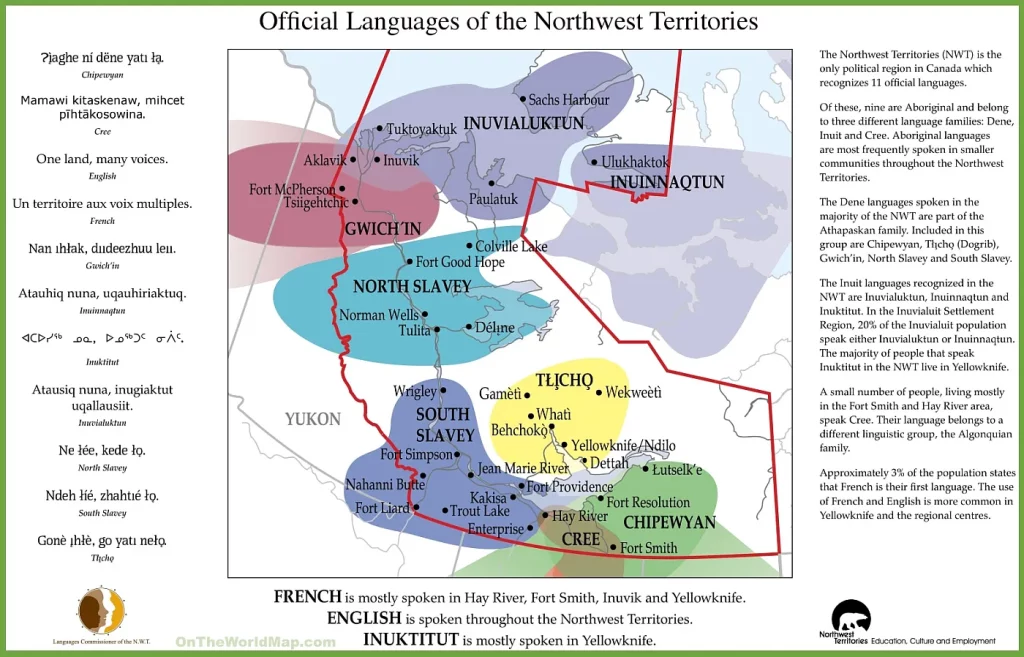 Please visit this page for other map resources or Google Maps.
The Northwest Territories' official languages map highlights the diverse linguistic landscape of the region. The NWT is unique in Canada for recognizing 11 official languages, nine belonging to Aboriginal language families. These languages are spoken most frequently in smaller communities throughout the region.
The Athapaskan family of languages includes Chipewyan, Tłı̨chǫ (Dogrib), Gwich'in, North Slavey, and South Slavey, and is the most widely spoken Aboriginal language group in the NWT. Inuit languages, including Inuvialuktun, Inuinnaqtun, and Inuktitut, are also recognized in the region. In the Inuvialuit Settlement Region, 20% of the Inuvialuit population speaks either Inuvialuktun or Inuinnaqtun. The majority of people who speak Inuktitut in the NWT live in Yellowknife.
Apart from the Aboriginal languages, a few people speak Cree, which belongs to the Algonquian family of languages. Additionally, about 3% of the population states that French is their first language, with French and English being more common in Yellowknife and the regional centers.
Recognizing multiple official languages in the NWT is an essential step toward preserving and promoting the diverse linguistic heritage of the region.
Conclusion
From its linguistic diversity and stunning natural landscapes to its unique weather patterns and safety guidelines, the Northwest Territories is a region that offers visitors a wealth of experiences to explore and enjoy. With the information provided in this guide, visitors can better navigate the NWT and discover all that this beautiful and diverse region has to offer.